3 Bold Predictions for Lakers vs Suns in Game 4
Published 05/30/2021, 4:26 PM EDT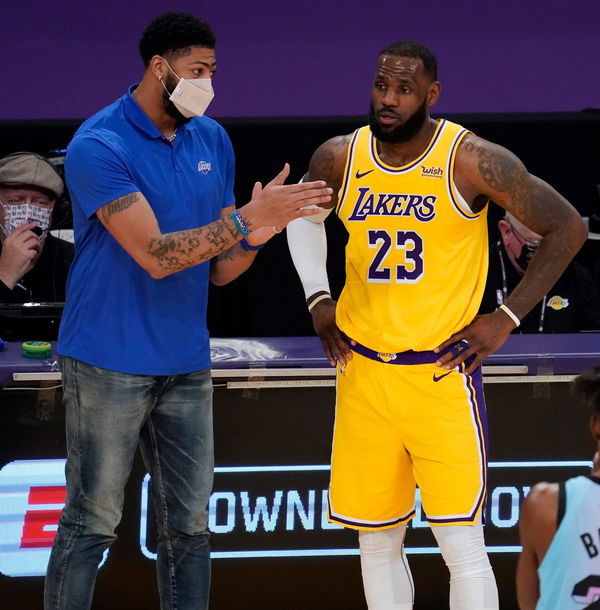 ---
---
The series between the Los Angeles Lakers and Phoenix Suns has been a heated battle. The two teams will battle it out again in Game 4 at the Staples Center.
ADVERTISEMENT
Article continues below this ad
While Chris Paul is looking to win his first NBA title, LeBron James and Co. are trying to do a two-peat this time around. Despite the Lakers having injury troubles, they have improved in their last two games after an opening game loss to the Suns.
At the same time, Anthony Davis has a swelling on his knee but said he would play Game 4 against the Phoenix Suns. The Lakers will look to take a 3-1 lead in their ongoing series in a bid to strengthen their position.
ADVERTISEMENT
Article continues below this ad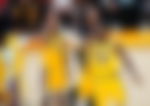 In Game 3, Anthony Davis scored 34 points and grabbed 11 rebounds in a convincing win for the Los Angeles-based franchise. Chris Paul is still nursing his shoulder injury which he sustained in Game 1, and will look to shake it off.
Paul is instrumental for the Suns as his leadership qualities are invaluable. DeAndre Ayton was in fine form against the Lakers as he scored 22 points.
But with Chris Paul's niggling shoulder injury, Devin Booker needs to step up for them to win their next game. As the series battle goes off to its middle stages, let's look at some predictions for Game 4.
1. Devin Booker to score 40 points 
The Phoenix Suns rose to the top of the table in the regular season, which was a pleasant surprise. Chris Paul's influence on the team was well documented.
However, Devin Booker continues to defy odds on how he is one of the best shooters in the league. He is averaging 28 points per game in his first playoff appearance. Be it the mid-range shots, or shooting off the dribble, Booker heats up when he gets going.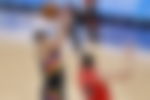 As CP3 is still struggling with injuries, Devin needs to step up and be counted for the Suns to have any chance of getting past the Lakers.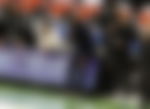 2. Anthony Davis will have an off night
Notably, Anthony Davis is suffering from a knee injury which he sustained in Game 3. Asked about if he will play against the Suns, Davis had this to say.
"There's no chance that I don't play tomorrow. As a player, I've wanted to be in this moment. You want to be in the playoffs and help contribute to my team's success. I want to be out there. So in my eyes, for me as a competitor, I think I'll be out there [Sunday]," said Davis.
AD is one of the key men in the Lakers outfit. But because of his injury, his performances may be affected. Davis has improved his scoring outlet in the last two games as he looks to continue his form into the next game.
However, with that knee injury scare, it would be touch and go for Davis as he looks to continue his dominant performances.
3. LeBron James to have a triple-double
While AD is struggling with his knee injury, one man that will be keen to perform will be LeBron James. No player in the NBA uses the ball as consistently as Bron.
He can score, pass, play hard defense, and rebound which makes him an all-round performer on the court. His clutch three against the Golden State Warriors was a perfect example of how dangerous he can be.
While Anthony Davis has produced outstanding performances in the last 2 games, the stage is set for King James to arrive. Rarely do we find players in the NBA who are exciting on the court like James. The performances of LeBron are key for the Lakers if they are to move ahead in the series.
As the Lakers take on the Phoenix Suns in a mouth-watering contest, the onus is on LeBron and co to perform. Otherwise, the Phoenix Suns will blow them apart.
The Lakers will be favorites to go ahead. However, Phoenix Suns will look to spoil their party as we are all but ready for Game 4 to commence.
ADVERTISEMENT
Article continues below this ad
WATCH THIS STORY- A tour inside LeBron James' 23 million gigantic mansion in LA
ADVERTISEMENT
Article continues below this ad