"30 Days Turned Into 15 Years": Former Trainer Tim Grover Mentioned How He Got to Train With Michael Jordan
Published 05/25/2021, 2:00 PM EDT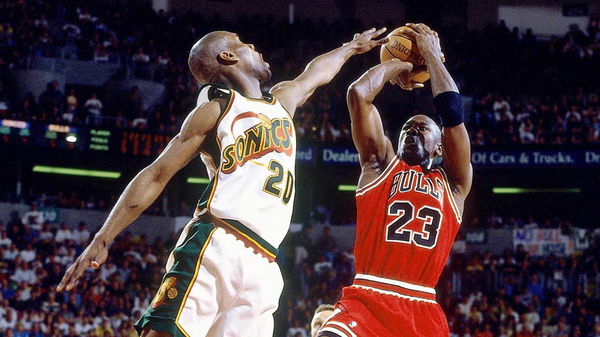 No trainer is as iconic as Tim Grover because of the players he has worked with. Michael Jordan, Kobe Bryant, and Dwyane Wade were his most notable clients. Grover transformed Jordan's body and helped him to win NBA championships. Even though Jordan was good at shooting the ball, there were doubts about his physical attributes as the rivalry with Detroit Pistons wore him down, both mentally and physically. Thus, he approached Tim, who was working in a health club, to improve his physical characteristics.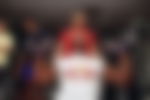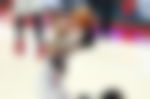 ADVERTISEMENT
Article continues below this ad
Tim Grover's influence on Michael Jordan
Grover spoke about how the "Bad Boys" Pistons were the primary influence behind Jordan approaching him. Likewise, he also mentioned that he sent letters to everyone in the Bulls locker room apart from Jordan.
Grover also commented on how things went when he finally met MJ and said, "I kinda explained my philosophy to him and the way things were going and he goes, this doesn't sound right because nobody had told him what I wanted to do but everybody wanted to bulk him up and make him strong and I was like no that's not the first thing we need to do."
"We need to address some other issues which are going on with your body and he said this doesn't sound right, and I said well it doesn't get any righter. I said give me 30 days… 30 days turned into 15 years," said Tim.
Jordan's workout regime with Tim
ADVERTISEMENT
Article continues below this ad
Grover's workout regimes helped the players to have longevity in the game. Notably, Kobe Bryant played in the NBA for two decades which proves why Grover is one of the best trainers in the world.
Tim also mentioned how he calculated each step of Michael in order to enhance his performance. The attention to detail was one of the key reasons why Jordan hired him. Grover was also a firm believer in a high work ethic while demanding that players work hard to reach their potential.
ADVERTISEMENT
Article continues below this ad
Michael Jordan is the most famous basketball player of all time. The commitment to win at all costs and the gritty determination to be the best was apparent. Despite Jordan being an incredible player, no one can deny the influence Tim had on him as he was a key component in elevating Jordan to the heights he reached.