All You Need to Know About WNBA Legend Tamika Catchings, Class of 2020 Hall of Famer
Published 05/12/2021, 8:30 AM EDT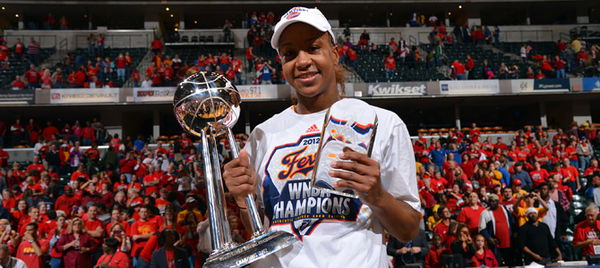 ---
---
Tamika Catchings was one of the toughest WNBA defenders during her astounding 15-year career with Indiana Fever. With tenacity and fearlessness, she grabbed several opportunities in her early days and caught hold of a long list of awards as a professional.
ADVERTISEMENT
Article continues below this ad
Catchings opened up about her inborn hearing impairment a few years back. She wrote, "There were plenty of days that I wished I was normal." But who knew she would become such an inspiration for women's' basketball in the coming years?
It's time for another feather in her hat, as Catchings was listed as a Hall of Famer last August. Unfortunately, the celebration got postponed as a result of the pandemic. Finally, on May 15, 2021, she will be inducted in the Hall of Fame alongside a starry batch of Hall of Famers – Kobe Bryant, Tim Duncan, and Kevin Garnett.
ADVERTISEMENT
Article continues below this ad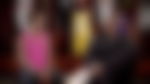 Early achievements of Tamika Catchings
Being a daughter of former NBA player Harvey Catchings, basketball came in predictably well to Tamika.
Born in 1979, Tamika Catchings initially played for Duncanville High School in Duncanville, Texas. She built a passion for sports, including football and basketball, early in her life. Moving on to her college days at the University of Tennessee, Catchings was off to a tenacious start to her promising career ahead.
During her time at the Tennessee Lady Volunteers basketball, Tamika received the Naismith College Player of the Year award, the AP Player of the Year award, the WBCA Player of the Year award, and the USBWA Women's National Player of the Year award.
She was also part of the 1998 NCAA championship team, thus ticking off all boxes of an ideal freshman year.
Professional Career
Tamika's illustrious WNBA career took off in 2001. She was drafted by the Indiana Fever as the third overall pick and ever since remained loyal to her franchise.
Unfortunately, she suffered an ACL injury that year which postponed her first playing year to 2002. She earned her initial accomplishment right there, becoming the Rookie of the Year that season.
And that was just a soft start to becoming one of the greatest to ever play the sport.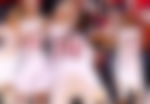 Catchings is an 11-time WNBA All-Star and a 5-time WNBA Defensive Player of the Year. Moreover, she finally clinched the 2012 championship trophy amongst her three Finals appearances. After becoming the season MVP a year before, she also grabbed the Finals MVP award in 2012.
To add to her immense success gained over the years, she has four Olympic gold medals attached to her name.
Tamika is often seen talking about her loss of hearing that eventually transformed into her strength. She believes it increased her attention and presence while playing on the court, and that added to her extensive skills. It's just a perspective of looking at possibilities, and Tamika set the stage for herself.
ADVERTISEMENT
Article continues below this ad
What comes after a streak of success?
While pulling off an incredible basketball career, the former Indiana Fever star possessed a net worth of $300K. Well, with a tea shop that she purchased in 2017; 'Tea's Me Cafe', she's still minting money.
As of now, she is holding two positions at Indiana Fever as a Vice President of Basketball Operations and General Manager.
ADVERTISEMENT
Article continues below this ad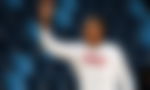 The WNBA legend is being officially inducted in the Hall of Fame, which seems surprisingly difficult for her to sink in. It's a fairy-tale ending for Tamika Catchings after the determination she poured into her profession.