"Be Aggressive": Shaquille O'Neal Defends Past Criticism of Ben Simmons
Published 07/13/2021, 1:26 PM EDT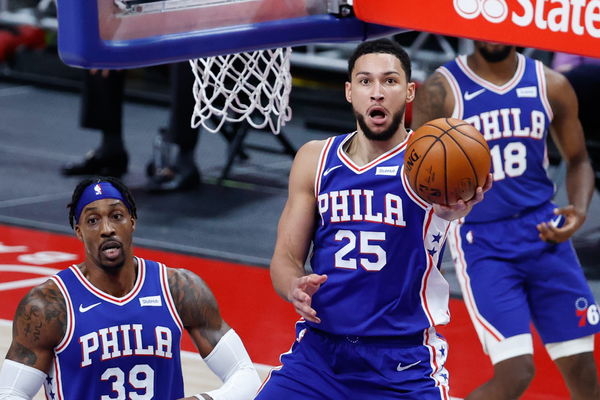 ---
---
The Philadephia 76ers got off to a good start this season but their run ended on a disappointing note. However, the criticism hit Philadelphia's All-star Ben Simmons for his dwindling individual performance. He gave the analysts a lot of cues to talk about, but Shaquille O'Neal showcases a feeling of concern for the 24-YO guard.
ADVERTISEMENT
Article continues below this ad
Ben Simmons attracted heavy judgment from all over the league after the 2021 postseason. His underperformance baffled everyone as the Sixers fell to the Atlanta Hawks in the Eastern Semifinals Game 7. That match was the beginning of Simmons' distorting image.
The play that became famous ever since was when Simmons passed on a dunk opportunity to his teammate in crucial clutch minutes of the match. Philadelphia simply departed from the league, not being able to handle Trae Young's army.
ADVERTISEMENT
Article continues below this ad
Shaquille O'Neal justifies his comments on Ben Simmons as friendly
Hall of Famer turned NBA analyst, Shaquille O'Neal was amongst the first ones to throw some words for Simmons. He had made certain comments about the Sixers' star with his 'Inside the NBA' crew.
However, Shaq recently explained why he said so, on The Big Podcast. "When I'm going at Ben, it ain't from a bad place. It's from a place of leadership…As a friend, as someone that loves and respects the sport, if I see he need to do something to get to that next level, I'm gonna always say it. So, I was just saying about young fella, just be aggressive."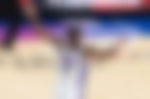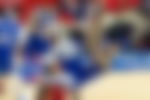 A disappointing 2021 postseason for Simmons
ADVERTISEMENT
Article continues below this ad
Ben Simmons averaged a mere 11.9 points, 8.8 assists, and 7.9 rebounds in this postseason. Without a doubt, it wasn't Simmons' year. Being one of the top players on the team, immense responsibility falls on him. But, he couldn't take it well. His shooting abilities have entered the radar from here on as other players have a lot to say on the same.
Nonetheless, many have shown confidence in Simmons' come back next year as a better leader. Do you think he will turn it around in the coming time?
WATCH THIS STORY: Atlanta Hawks vs Philadelphia 76ers Game 7 ECSF Highlights
ADVERTISEMENT
Article continues below this ad