'Be Like Mike': Chris Paul Explains How He Fell in Love With Basketball Because of Michael Jordan
Published 05/19/2021, 12:30 PM EDT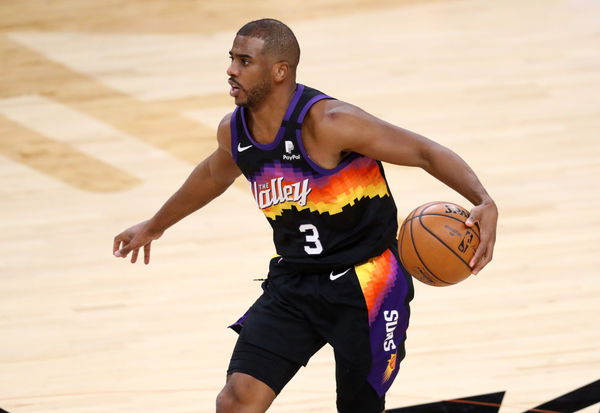 ---
---
In the era of big men back in the 2000s, Chris Paul stood out as a true point guard. Drafted in 2005 by the New Orleans Hornets, Paul is one of the most premier point guards the league has ever seen. Moreover, he has led the league in steals for a record six times. Cp3 also led the league in assists on four occasions, and his will-to-win in each game is commendable. However, by settling down with Phoenix, Paul is determined to win his first NBA title. Along with Devin Booker and DeAndre Ayton, Phoenix finished the regular season in second place.
ADVERTISEMENT
Article continues below this ad
Now, in a recent interview with ESPN, Paul spoke about his favorite NBA player.
ADVERTISEMENT
Article continues below this ad
Chris Paul speaks about the influence of Michael Jordan
Arguably the greatest player of all time, Michael Jordan is a great ambassador for the game of basketball. In fact, a lot of young players look up to him for motivation. Unsurprisingly, Paul was full of praise for his childhood hero and explained how he used to follow Jordan.
He said, "I played this game and fell in love and the passion with this game because of Michael Jordan. You know what I mean that's just always gonna be that for me, um I'm not in the NBA, I didn't have the, I wouldn't have the drive, and the will without Michael Jordan.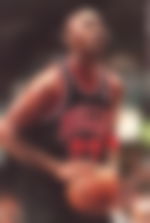 "I mean my brother needs to get home from school, and I might date myself, but we used to watch this thing called Michael Jordan's Playground. Like every single day we get home from school, and we watch Michael Jordan's Playground. It had MJ… and it was just you know I wanna be like Mike…so we watched WGN… But no DVR, so we had to be in front of the TV to watch it, so the love and the passion came from for the game from MJ," said Paul.
Paul has played in the NBA for a long time, and the Phoenix Suns will are determined to land an NBA championship with Paul as their key man going forward.
Can Paul and the Phoenix Suns go all the way?
With a win-loss record of 51-21, the Suns finished the regular season in second place. They reached the playoffs for the first time since 2010. Notably, Chris Paul averaged 16.4 points, 8.9 assists, and 1.4 steals in the regular season. His field goal percentages are remarkable for this season.
ADVERTISEMENT
Article continues below this ad
Cp3 is a man on a mission. With DeAndre Ayton amongst the ranks, Paul runs the pick and roll offense beautifully. Notably, Devin Booker's movement of the ball has been exemplary as Paul feeds him for an open shot. The effectiveness with which he conducts the offense is a treat to watch.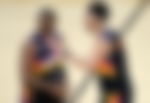 The onus is on CP3 and the Suns to go all the way. They are a balanced team with a lot of role-players in the squad. Finishing second in the Western Conference is not an easy task but Paul and Co have been brilliant to date.
ADVERTISEMENT
Article continues below this ad