Blake Griffin: Contract, Salary, Net Worth & Endorsements
Published 06/10/2021, 5:30 PM EDT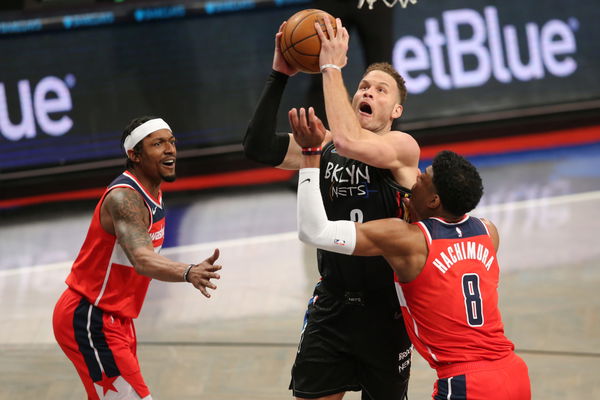 ---
---
The Los Angeles Clippers are one of the most exciting teams right now in the NBA. But before Kawhi Leonard and Paul George came into the team, Blake Griffin was playing his heart out. Along with Chris Paul, and DeAndre Jordan, the Clippers were the most exciting team to watch in the Western Conference during that era. Although the NBA title eluded him, the sheer audacity of his dunks will be remembered forever.
ADVERTISEMENT
Article continues below this ad
Right now, Griffin is playing with the Brooklyn Nets to win his first NBA championship. Let us look at how much he is worth now, and the contract he has with Brooklyn Nets.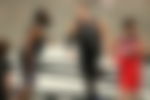 Blake Griffin contract details
ADVERTISEMENT
Article continues below this ad
Even though the Brooklyn Nets have a lot of superstars within their squad, they have done a good job in building their side with some veterans in the league. Besides having Griffin, Joe Harris and DeAndre Jordan have helped the Nets to maintain their credibility out in the East.
Blake Griffin joined the Detroit Pistons late in January 2018. But soon after, he joined the Nets this season by agreeing on a buyout with the Pistons which was around 13.3 million dollars. While he was set to earn 75 million dollars in the 2021-22 season, Griffin opted to sign for the Nets, who pay him 1.2 million dollars. They use him as a small-ball center from the bench.
While he has signed on a veteran-minimum contract, Griffin enters the free agency next season. Joining Brooklyn again is something he would look forward to, but he would have to take a pay cut. However, Blake has been vital for the team showing the promise that he had with the Clippers.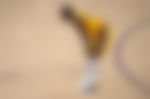 Net Worth and Endorsements
ADVERTISEMENT
Article continues below this ad
As of right now, Griffin is worth 110 million dollars, with a lot of endorsements and ventures up his sleeve. Kia signed a deal with him while he also signed deals with Subway, AT&T, and NBA 2K. Notably, Griffin is becoming famous in the entertainment industry as his stand-up comedy is hilarious. Having given voiceovers and appearing on Comedy Central Roast shows are some of his achievements in the entertainment industry.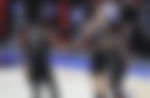 Griffin will go down as one of the best dunkers in NBA history, however, winning that NBA title seems to be on his agenda. Even though he has earned a lot of money and fame, the NBA title has dodged him as there won't be a better chance to win it than this season.
ADVERTISEMENT
Article continues below this ad
The Brooklyn Nets have a well-stocked roster with Durant, Harden, and Kyrie shooting their way to the top. But the important role that Griffin is playing will come in handy for the Nets. Will Blake finally achieve his dream?
WATCH THIS STORY- From Stephen Curry to Dwight Howard: Top Moments of NBA Players Losing Their Cool in 2021