"2 400 Lb Tigers Are Fighting and Mike Tyson Is the Ref": Terrifying Story from Boxing Legend Catches Shaquille O'Neal and Social Media Off-Guard
Published 01/23/2023, 11:10 AM EST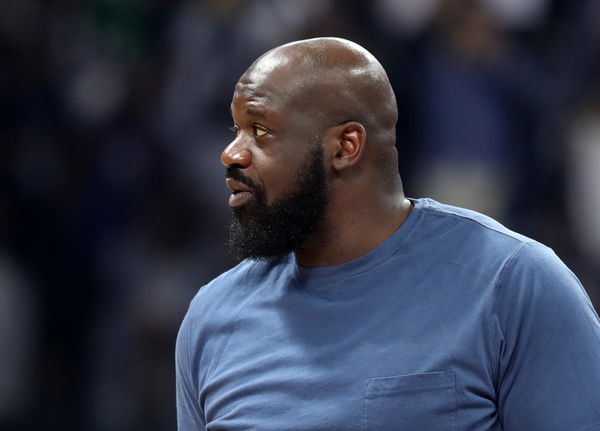 Recently, Los Angeles Lakers legend and Hall of Famer Shaquille O'Neal was seemingly captivated by a terrifying story narrated by the boxing legend Mike Tyson. The story certainly amused the Big Diesel as he proceeded to share it with his fans and followers. Meanwhile, the intriguing tale of two tigers fighting in the presence of Mike Tyson also garnered the attention of fans on social media and made them reflect on the astounding affair.
Tigers are very close to former heavyweight champion Mike Tyson. However, 'Kid Dynamite' once disclosed a terrifying yet interesting story about his tigers during an interview.
Shaquille O'Neal shared a terrifying story narrated by Mike Tyson
ADVERTISEMENT
Article continues below this ad
Shaq was seemingly stumped upon coming across this terrifying story narrated by Tyson. As a result, he shared it on his Instagram story. In the video, Iron Mike could be seen narrating a story of a fight between his pet tigers. The now 56-year-old legend began by saying, "The tiger knows he has to be put in his place and if you are not able to put him in his place, he'll put you in your place…." Moreover, he added, " You can train them but can't tame 'em."
 

View this post on Instagram

 
Tyson continued, "When you have them raised, they sleep in bed with you. And I had two of them in the bed. That's why they don't go well together. If they're in bed, they wanna get close and next thing you know you got two 400-pound cats fighting, holysh*t, and you try to roll to the floor. You roll on the floor, they're fighting on the bed coz they wanna get close to you."
The former world heavyweight champion concluded the story by disclosing that he was unable to stop the altercation between his tigers. And as a result, everyone had to leave the house.
Netizens reflected on Mike Tyson's terrifying story about his tigers
Meanwhile, Tyson's story elicited the cybersurfers' attention. They expressed their opinions in the comment section of an Instagram post featuring a clip of the story. Most netizens seemingly enjoyed the story and had a plethora of things to say. One user jokingly said, "Imagine walking in to a room and 2 400 pound tigers are fighting and Mike Tyson is a ref…"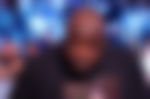 Here are some of the reactions from fans:
"Only Mike Tyson can sleep in a bed with two tigers and still be the baddest cat in the room"
"Mike lived the life of 10 men already."
"Anything that can have Mike effin Tyson shook up I aint messing with"
ADVERTISEMENT
Article continues below this ad
"Tiger was lucky that he didn't get punch"
"I think mike could knock a tiger out"
"Only Tyson could get away with this(emojis) I can barely deal with my roommates cat"
ADVERTISEMENT
Article continues below this ad
Watch this story-  Shaq-tacular 2022: Rob Gronkowski, Cardi B, Ludacris and Other Stars Set to Turn Up the Heat at Shaquille ONeals New Years Eve Party on Meta
What are your thoughts on the story narrated by Tyson? Please let us know in the comments below.
Edited By: Satagni Sikder