Chris Bosh Explains How James Wiseman's Future Depends on His Chemistry With Stephen Curry and Klay Thompson
Published 07/26/2021, 9:30 AM EDT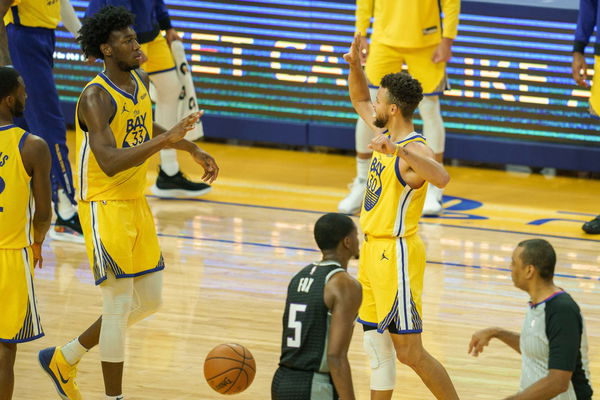 ---
---
The journey to the NBA and thereafter has been a rollercoaster ride for Golden State Warriors rookie James Wisemen. With the trading season heading near, Wisemen's futrure with the dubs seems uuncertain.
ADVERTISEMENT
Article continues below this ad
The Warriors are going through an injury-ridden time since two seasons. Their star player Klay Thompson was benched with ACL injury in 2019, and hasn't been in action ever since. However, Stephen Curry pulled up a young team this season and led with a staggering example. He averaged 32 points to carry GSW close to the Playoff season. Unfortunately, Los Angeles Lakers ended their run during the Play-in blockbuster.
James Wiseman was drafted by the Golden State as the second-overall pick last summer. The 20-YO finished his rookie season without much room for discussion on how it unfolded. It was a season of ups and downs for Wiseman which puts him right in the trading scanner.
ADVERTISEMENT
Article continues below this ad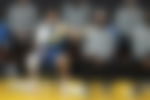 What is James Wiseman's future with the Golden State Warriors?
Warriors are considering giving away Wiseman and future draft picks in order to acquire an All-star. However, former Miami Heat star Chris Bosh believes that the rookie's future depends on his chemistry with the Splash Brothers.
Bosh put forth his opinion and said – "I truly believe in Wiseman. All he has to do is set screens for Steph and Klay (Thompson), and roll, and he'll be open all next season … They just have to really enjoy the situation that they're in right now."
The 7-ft-1-inch center from Memphis Tigers began his NBA career averaging 11.5 points and 5.8 rebounds. Sailing through injuries and various underperforming nights, many teammates have called it a 'realistic' rookie season for Wiseman.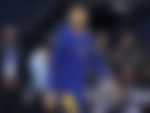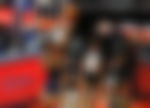 Injury-plagued GSW looking to regain momentum next season
Playing inside the paint, setting screens and earning those rebounds is Wiseman's obvious task on the roster. However, a few games shouldn't act as a deciding factor for his fate in Steph Curry's army.
The Warriors are hoping for their injury-plagued times to end in order to regain a championship momentum. Steph Curry was an MVP contender this season however, his team didn't qualify for the postseason. Klay's return would be a promising comeback for the Golden State. But, is Wiseman worth the wait for the dubs or are his skills going to be tested in another roster?
WATCH THIS STORY: Stephen Curry and Other NBA Players You Didn't Know Were Proud Fathers
ADVERTISEMENT
Article continues below this ad
ADVERTISEMENT
Article continues below this ad