'Couldn't Stand Him Like MJ': Reggie Miller Explains Why He and Michael Jordan Disliked Isiah Thomas
Published 06/16/2021, 1:30 PM EDT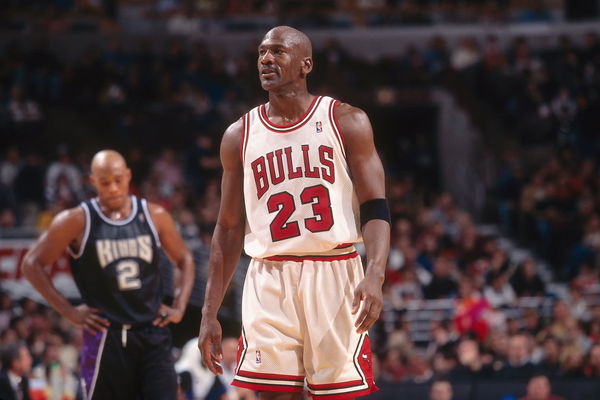 ---
---
The Bad Boy Pistons were one of the most intimidating teams ever in the game of basketball. Isiah Thomas, Joe Dumars, and Bill Laimbeer were some players who helped the team win two NBA titles. However, they were a team known for playing a defensive approach, and often bullied their opponents which earned the name the "Bad Boys". In a recent interview, Reggie Miller spoke about his admiration for Isiah Thomas but he also stated that he hated him, much like how Michael Jordan did.
ADVERTISEMENT
Article continues below this ad
When asked about who he would like to play with, Isiah Thomas was the first name that came to Miller's mind, along with Jason Kidd. But he stressed on how he hated Isiah just as Michael Jordan did.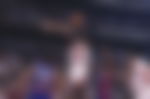 "I couldn't stand him, it is that central division, couldn't stand him like MJ. He would be smiling all in your face acting like he's your friend and stuff, taking the biggest cheap shots ever and one of the toughest point guards," said Miller.
ADVERTISEMENT
Article continues below this ad
Even though Miller wanted to play with Isiah, that didn't stop him from disliking Isiah Thomas. Thomas was one of the best perimeter defenders the league has seen and his skill set was something else. Miller also spoke about how Jordan had issues with Isiah. As depicted in the Last Dance, Jordan was subjected to a lot of physicality from the Detroit Pistons. The Bulls reached the 1990 NBA Eastern Conference finals, but Isiah and Co defeated them to advance into the finals. That series was arguably Jordan's turning point as he got the title the next year.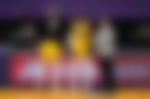 The Pistons elevated Jordan's game
The Detroit Pistons have won three championships. Fans always knew the franchise for the aggressiveness with which they would play ball. Likewise, after the two consecutive titles, the Pistons won it again back in 2004 with the help of Richard Hamilton, Ben Wallace, Rasheed Wallace, and Chauncey Billups.
However, Isiah's Pistons were a notch up than everybody else. It was quite noticeable how they irked Jordan whenever they played the Bulls. Wearing him down physically was their game plan, and Jordan could not cope up with the Pistons' defense. But Michael Jordan met a trainer in Tim Grover who helped him to become physically fit and land the NBA title soon thereafter.
ADVERTISEMENT
Article continues below this ad
After the disappointment from the 1990 season, Jordan came back stronger in 1991. This time things went wrong for Detroit. Jordan met the Pistons in the Eastern Conference finals and defeated them 4-0 to win the NBA title, and this was how Jordan introduced himself to the world.
The Pistons were one of the best. However, Michael Jordan's commitment and mentality were on another level. Even though MJ respected his opponents, it was quite clear why Jordan hated Thomas; he took it personally.
WATCH THIS STORY- How a Pre-NBA Kevin Durant Humiliated LeBron James
ADVERTISEMENT
Article continues below this ad
Trending Stories