"Crying at His Press Conference.. I've Seen Him Do It on Oprah": Charles Barkley Exposed Dennis Rodman Despite Being in Awe of the Bulls Star in 1999
Published 01/18/2023, 1:50 PM EST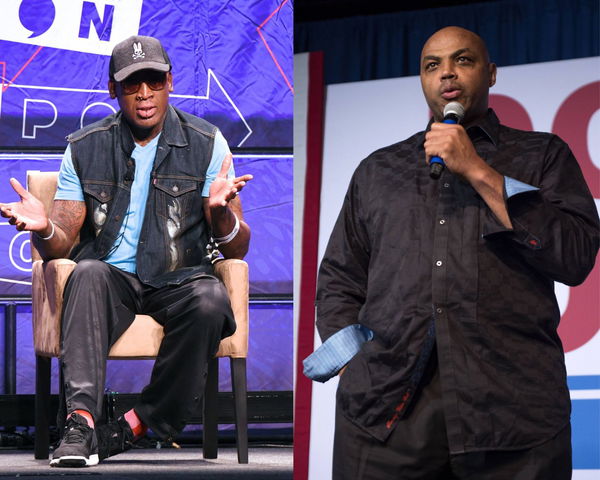 Charles Barkley is not one to mince his words. He's one of the most outspoken personalities in the world of basketball and has been for quite a long time. While Barkley doesn't shy away from speaking his mind, Dennis Rodman does what he wants to. Both of them share one thing in common; the disregard for anyone else's opinions. Naturally, the two polarizing figures have crossed paths on many occasions. In fact, Barkley has been quite open about his opinion on the 5x NBA champion.
Rodman's latter years in the league garnered more interest due to his off-court antics rather than what he did on the court. Teams knew what they were getting into. His influence on the game is unquestioned, but things started going south once that impact started weaning off. There were many debates among fans about Rodman's antics being intentional. Meanwhile, Barkley made his opinion clear on the Worm.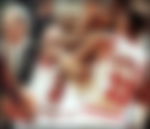 "He's not insane, he's just playing with everybody. Like crying at his press conference. Everybody fell for it!", Barkley exclaimed in an excerpt from SI in 1999. Chuckster had many battles with Rodman throughout his career. Despite their differences, Barkley once claimed that he was in awe of Rodman.
ADVERTISEMENT
Article continues below this ad
Charles Barkley saw right through Dennis Rodman
In the same SI excerpt, Barkley exposed Rodman for faking things. "This guy cries on request, I'm telling you. I've seen him do it on Oprah. He plays everybody like fiddles, which is almost too bad because it keeps him from getting the credit he deserves", Barkley said.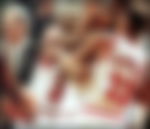 While Barkley's views are debatable, Rodman was a very extravagant figure throughout most of his NBA career. He redefined fashion and became an icon due to his outlandish lifestyle. From dating Madonna to changing his hair color every other week, Rodman always did what he wanted to do.
Two of the greatest power forwards of all time
ADVERTISEMENT
Article continues below this ad
Barkley and Rodman played a very physical style of basketball and this resulted in many heated clashes between the Hall of Famers. While Rodman was a huge defensive presence, Barkley was an offensive juggernaut. Barkley's individual accolades may be more than Rodman's but there is one glaring difference between the two.
WATCH THIS STORY: Dennis Rodman, Tom Cruise, Mark Wahlberg, and other celebrities who put their lives at risk performing dangerous car stunts
Rodman's stints with the Detroit Pistons and Chicago Bulls helped him become a 5x NBA champion. Whereas Barkley retired without winning a single ring. Despite his great contributions to the sport, Barkley finishing his career without a championship impacted his legacy.
ADVERTISEMENT
Article continues below this ad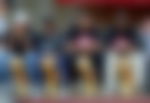 Despite different playstyles, both of them established themselves as two of the greatest power forwards of all time. They represented a rare type of NBA player that can't be seen in today's game.