'Far Different From Saying We're Not Panicked': Former Knicks Coach Break Down the Clippers
Published 05/30/2021, 3:30 PM EDT
---
---
Ever since Jerry West was an executive board member for the Los Angeles Clippers, he has steadily built an excellent team. By bringing in Kawhi Leonard and Paul George, the Clippers have a star-stacked roster to help them win their first NBA title. They are in an ongoing battle with the Dallas Mavericks as they hope to advance in the playoffs. Kawhi scored 36 points while PG added an impressive 29 points in the game.
ADVERTISEMENT
Article continues below this ad
Dallas is leading the series by 2-1. But, can they go all the way to end their title drought?
Recently, former NBA coach Jeff Van Gundy expressed his concerns about Los Angeles Clippers, going into their next match.
ADVERTISEMENT
Article continues below this ad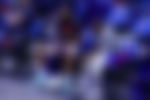 "When people asked to them after their second loss, is there any concern and they said no concerns, and I'm like that's far different from saying we're not panicked we're still confident, but to not have any concern.
"I mean, Luka Doncic, in and of itself is a concern, down 2-0 is a concern, you know their inability to guard in a manner in which like they should be a great defensive team, they have every component you need to be a great defensive team," said Van Gundy.
The Clippers lost their first two games at home against the Mavericks but seem to have regained their mojo. Kawhi Leonard and Paul George need to step up again to regain authority in the series.
As well as their defense is, the Clippers still need to find a way to keep Luka Doncic quiet. He has been on fire, and proving himself to be unguardable.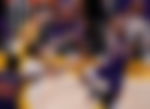 Clippers' Kawhi Leonard and Paul George looking to dismantle the Mavericks
While Doncic is putting up some incredible performances on the court, Kawhi continues to perform in every game. Last game he scored 36 points, grabbed 8 rebounds, and in addition got two blocks. Leonard was hard on defense while hustling opponents during the whole game. Even Marcus Morris stepped up to provide 15 points in the game and drained 3 three-pointers during the clutch moments.
ADVERTISEMENT
Article continues below this ad
The obvious task will be to shut down Luka Doncic, but that remains a hard thing to do. However, the Clippers shut down the other players well by playing good perimeter defense which helped them to oust the Mavericks in game 3.
The next game in Dallas is a huge match for both teams. The Clippers need to start strongly to tie the series down; otherwise, will be at risk of falling 3-1 to the Mavs. If they can win the next game, the series will head back to Los Angeles. But the obvious question will be on whether they can go past Luka, the magician.
ADVERTISEMENT
Article continues below this ad
WATCH THIS STORY- Michael Jordan and LeBron James' flopping incidents over the years