'Follow Him to the Locker Room': Former NBA Player Comments on Scottie Pippen's Defensive Prowess
Published 05/25/2021, 12:00 PM EDT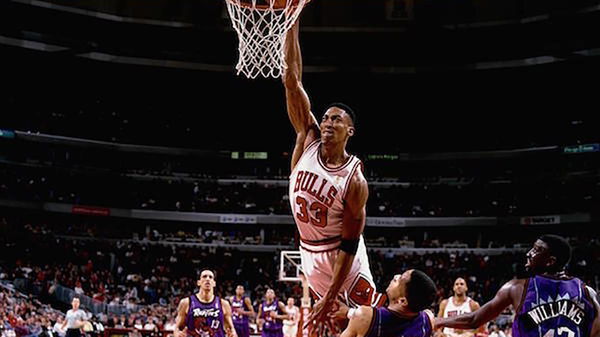 ---
---
Defense is one of the most important aspects of basketball. Players who can produce at both ends of the court are talented, and Scottie Pippen is on that list. He is one of the most underappreciated players in the game's history.
ADVERTISEMENT
Article continues below this ad
With Jordan in the team, he won the NBA title 6 times and got selected into the NBA All-Defensive First Team 8 times. We affectionately knew him as Robin (to Michael Jordan's Batman).
The defensive acumen of Pippen was a treat to watch. Jordan himself has always glorified Scottie.
ADVERTISEMENT
Article continues below this ad
Scottie Pippen and his lockdown defense
Bonzi Wells was a former NBA player and a teammate of Pippen during his time with the Portland Trail Blazers. In a recent interview, he mentioned how Scottie was one of the best defenders in the league.
"What I loved about Scottie Pippen is that, in Rasheed Wallace, they're some of the greatest team defenders that you could ever ask for, and you know defense is everything, especially if you got some guys behind you telling you where to pressure up, pushing this way and that's what I know about our team.
"That's what it was. Pippen was like go get him boy, follow him to the locker room, everywhere he go you go, and you send him to us, and that's kind of what it was," said Wells.
Wells prioritized the defensive side of Pippen's game. He also compared him to Kobe Bryant, with respect to being one of the toughest men on the court.
Although Michael Jordan was the most important player in the Bulls' franchise, the legacy of Scottie is undeniable.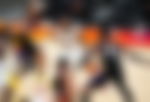 Pippen was a menace on the court
The small forward will always remain important for the Bulls. During the peak of his powers, there was no one better than him in defending the perimeter. With his 2.21 m wingspans, it made it easy for him to be defending against any sort of player.
Using his size advantage to a good effect, players could not beat him even during mismatches as he found a way to hound them down.
During his illustrious career, he averaged 16 points, 6.4 rebounds, 5.2 assists, and a remarkable 2 steals per game while averaging 2 plus steals, for 6 seasons.
Spectacular as it sounds, Scottie could do it all.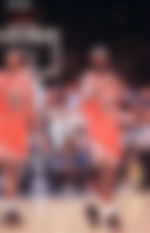 Notably, he was a unique player that could defend by playing in all 4 positions. Physically dominant, in addition to being explosive at the rim, was some of his strong points.
Even though he was not a good shooter off the dribble, his three-point shooting was reliable. However, we will always remember him for his no-nonsense defense.
ADVERTISEMENT
Article continues below this ad
The jury is still out on whether Pippen deserved a bigger contract during his time with the Bulls. There were talks of him being underpaid, although his performances on the court deserved more.
But the talent of this man was there for everyone to see, and there are no qualms about his importance to the Chicago Bulls in their glory years.
ADVERTISEMENT
Article continues below this ad