'Fool's Gold': Knicks Fan and Rapper Action Branson Opens up on the Franchise's Success This Year
Published 04/15/2021, 6:30 AM EDT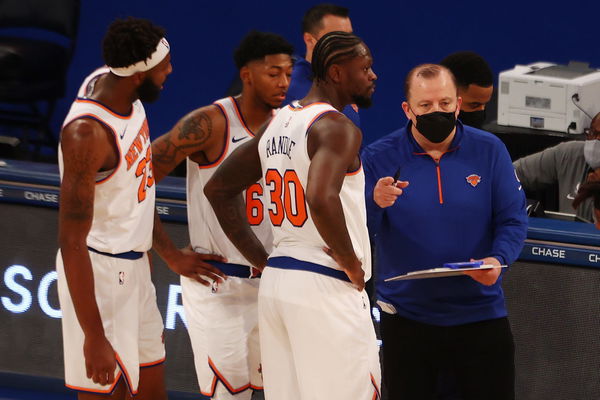 ---
---
The New York Knicks have been one of the biggest surprise packages this season. Despite making minimal moves in the off-season and the trade deadline, the Knicks have made themselves a playoff contender this season.
Much of it has been because of the addition of new head coach Tom Thibodeau. Under coach Tibbs, the Knicks have become one of the best teams defensively. He has also brought the best out of forward Julius Randle, who even made his first All-Star appearance this season.
Currently, he is averaging a career-high 23.2 points, 10.6 rebounds, and 6.0 assists per game. With players like Randle and Barrett stepping up, the Knicks have seen a massive improvement in their record. With 29 wins and 27 losses, they are currently the sixth seed in the East.
Die-hard Knicks fan Action Bronson speaks about team's success this season
Knicks' fans all around the world have been absolutely blown away by the team's success this season. While the majority of the fans are excited to make it to the playoffs, longtime fan and rapper Action Bronson has a different take on the same.
Bronson recently made an appearance at the Jalen & Jacoby show. There the 37-year-old rapper spoke about how he felt about the team's recent success and said:
"It feels amazing, but it's fool's gold right now, man. We gotta sustain, I can never get too excited, I gotta stay even kill, but I'm excited for the future. I like the way that things are moving for sure… It would mean the world [seeing them in the playoffs], but you know, like I said, we got to take things slowly. I'm looking towards the future I'm not worried about this year. I'm giving it up this year just to make sure that we build. "
ADVERTISEMENT
Article continues below this ad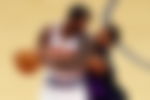 The die-hard Knicks fan also spoke about what makes them different from their cross-city rivals, the Brooklyn Nets' fans, and said, "There's a lot of new a lot of new Brooklyn fans but the Knicks are the homestay you know this is hallowed ground. The Madison Square Garden it's not temporary stuff it hasn't it's been here for years this is some Greco-roman wildness you know."
The New York Knicks have a great group of young players on their roster. If they can build on this season and add a superstar offensive talent in the near future, fans might see the Knicks at the top of the Eastern Conference pretty soon.
ADVERTISEMENT
Article continues below this ad
Trending Stories