Former NBA Champion Believes Bucks Will Upset Nets to Meet Lakers in 2022 NBA Finals
Published 10/12/2021, 8:30 AM EDT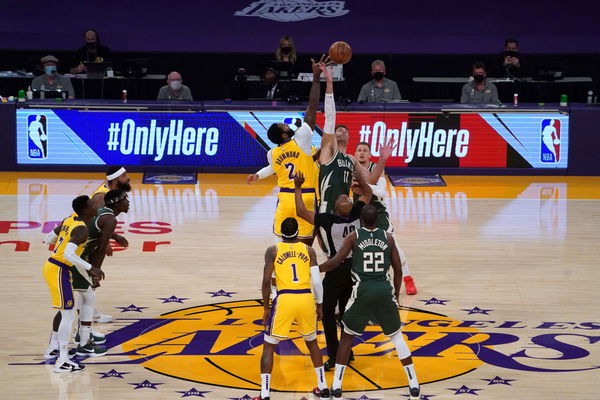 ---
---
We're all set to dive into the 2021-22 NBA season and the hype is getting massive this year. The trade summer was quite a busy one. It has resulted in star-stacked teams, including the veteran pack of Los Angeles Lakers, the talented Chicago Bulls starters, and others. The likes of Brooklyn's Big 3 and defending champions, Giannis-led Bucks, are also seen as major threats for the championship.
ADVERTISEMENT
Article continues below this ad
Last season, the Milwaukee Bucks reigned as the 2021 NBA champions after defeating Phoenix Suns in the Finals. Many banner teams like Lakers, Nets, and Warriors saw injuries hit their most essential players. While the competition was high in both conferences, benched All-stars led to surprising eliminations from postseason and Play-ins.
ADVERTISEMENT
Article continues below this ad
The 2021-22 season is a tough league to be in
It's a fresh beginning for the league with the new season setting in. The competition will reach its peak as forces like LeBron James, Klay Thompson, and Kyrie Irving are expected to come back stronger.
Like any other year, the West is packed. A star-studded Lakers, Thompson-inclusive Warriors, a contending Jazz team, and a talented former finalist – Suns. However, this year, the East is also showing signs of a tough and bustling season ahead. The Sixers are a potential playoff threat and the Nets have a fierce roster, at least on paper.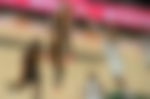 Additionally, Knicks and Hawks came out as underdogs last postseason and they'll be looking to proceed deeper this year. The Chicago Bulls have also acquired a beautiful combination of starters to hold a place in the league. All-stars Lonzo Ball, Zach Lavine, and DeMar DeRozan seem to be a lethal combination.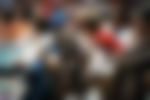 Los Angeles Lakers vs Milwaukee Bucks: A potential 2022 NBA final
Amongst the chaos, former NBA player John Salley has made his predictions for the 2022 NBA Finals. He has set the stage before the party has begun. The 4-time NBA champion has backed Los Angeles Lakers and Milwaukee Bucks for a potential finale matchup. He said in an interview – "The Los Angeles Lakers are going to win in 5 games." 
LeBron James, Anthony Davis, and recently acquired Russell Westbrook will be leading the Lakers' roster. Having said that, Frank Vogel has a deep set of players to be coached. Their depth is heavily aided by Carmelo Anthony, Dwight Howard, and Rajon Rondo playing off the bench.
Why did Sally rule out Philadelphia and Brooklyn from his predictions?
ADVERTISEMENT
Article continues below this ad
While Sally also considered the Philadelphia 76ers in place of the Bucks, he sidelined the option because of the ongoing Ben Simmons saga. And talking about the star team Brooklyn Nets, Sally believes they aren't going that far. With all due respect for Kevin Durant, he mentioned –"He (KD) doesn't have the support. He doesn't have what he had in Golden State."
The Freak, Giannis Antetokounmpo, poured out all the stops for winning the 2021 ring. And this year, it's a bigger test for him as key players are getting in form. Sally further commented on the young superstar by saying, "We're going to see how good Giannis really is in this next Finals. He's gonna have to be as good as he was. He made everybody a believer, but he's gonna have to do it again."
Watch This Story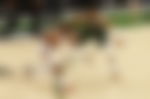 Lakers vs Bucks is the matchup that John Salley expects out of the next year. But, the competition is high and teams are pulling their socks up for this enticing season. Who will be the 2022 NBA finalists? Let us know your thoughts in the comments.
ADVERTISEMENT
Article continues below this ad
WATCH THIS STORY: 5 Jordans That Nike Just Could Not Sell and Eventually Became History