Former Teammate Explains Why Michael Jordan Trash Talked During Bulls Practices
Published 06/16/2021, 3:30 PM EDT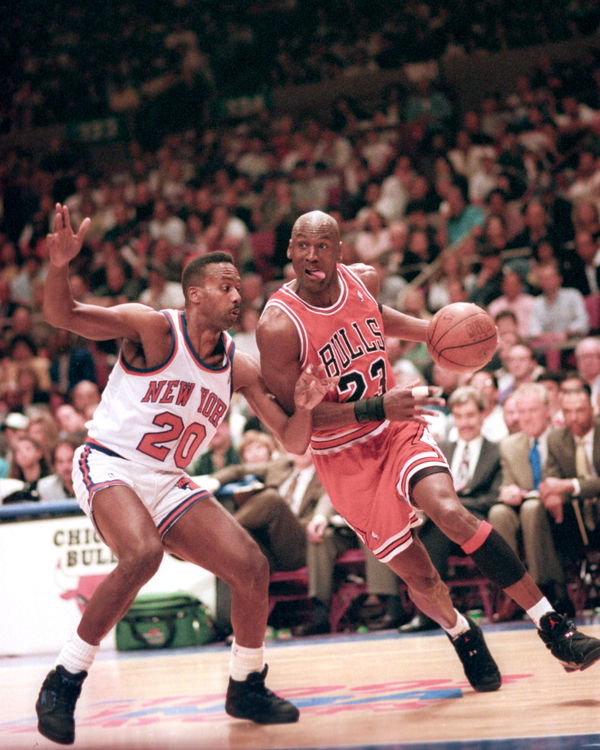 ---
---
There are no players in the game of basketball who work as hard as Michael Jordan (barring Kobe Bryant). The six-time NBA champion was incredibly skilled and had a good appetite for the game. Jordan was a five-time league MVP, as well as a six-time finals MVP. The steely resolve and the gritty determination set him apart from the rest of the NBA players.
ADVERTISEMENT
Article continues below this ad
Not only was he good in the games, but former teammates also spoke about how hard he was during training. In a recent interview, Jordan's teammate Steve Kerr spoke about the commitment, and the attitude he showed in practice matches as well.
Steve Kerr is a five-time NBA champion, and he focused on how hard it was to train with MJ.
ADVERTISEMENT
Article continues below this ad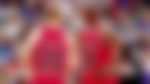 Steve Kerr reflects his career along with Michael Jordan
Michael's trash-talking was brought into the limelight as Kerr spoke about the influence he had on the team.
"We are much better these days in preserving our players. But back then, we had scrimmages pretty often, and he wanted to dominate every scrimmage, I mean the trash talking in the scrimmage was just relentless and part of it was he liked to express his dominance and part of was he was testing you every single day."
"The games were like that too. You could feel his presence, his dominance, and other teams were just afraid," said Kerr.
The will-to-win factor is one of the key components Michael Jordan had to elevate his game. Kerr spoke about the trash talks in the training facility even during the scrimmage. It is quite clear that Steve Kerr respects Michael Jordan, for the commitment he showed on the court.
Kerr focused on the training schedules of the teams at present and compared them to those training sessions in the past. By putting in an example of LeBron James, Kerr spoke about the longevity of the players in today's game because of smarter training sessions.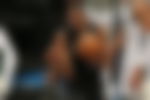 Jordan was a born-winner
It was hard for players to train with him because he was far more superior. His offensive skill set and his mental fortitude constructed a player he is, for ages to come. Although he was hard on his teammates, the constant searching for perfection was quite evident.
ADVERTISEMENT
Article continues below this ad
The brutality of those insults still echoes through the ears of Scott Burrell.
However, Scottie Pippen spoke about how it was good for him to get better. It is quite obvious that Michael wanted to win, but he knew the game of basketball was not a one-man show. Hence, pushing your teammates was the only way he could achieve that. Despite all those troubles, former teammates speak about how he was a major influence in their careers.
Jordan is arguably the greatest ever to set foot on a basketball court. True marks of a champion are how he worked hard on his game, and MJ did that. By pushing his teammates harder, Michael Jordan created a dynasty with the Chicago Bulls and forever etched his name in the history books.
ADVERTISEMENT
Article continues below this ad
WATCH THIS STORY- Giannis Antetokounmpo Crazy Transformation Before Coming to NBA to Becoming a Greek Freak