Gary Payton Finally Admits That In a Post-Michael Jordan NBA, 'People Didn't Understand' How Ben Wallace's Pistons Shook the Lakers
Published 02/24/2022, 9:30 AM EST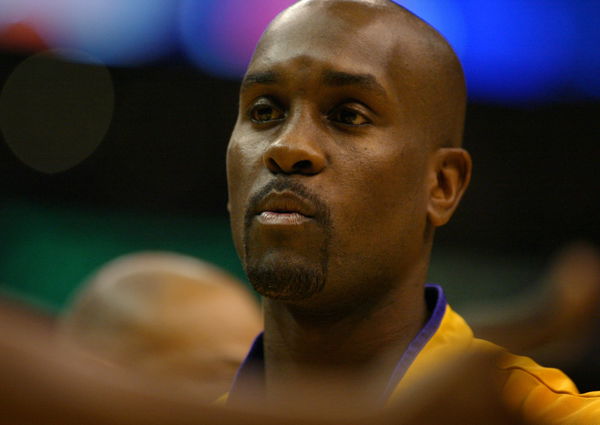 Gary Payton was one of the greatest defensive point guards to ever play the game. He revolutionized the point guard position and introduced a different trajectory for the sport. He made it so that even guards could be purely defensive players.
Payton had his peak seasons with the Seattle Supersonics. He got drafted by them and played with them for 13 seasons. After the Sonics, Payton got signed to the Los Angeles Lakers. The Lakers were a championship-caliber team, and the team was led by Kobe Bryant and had many other superstars on the roster. The team went to the playoffs in the 2003-04 season.
However, the Detroit Pistons eliminated the Lakers in the playoffs.
ADVERTISEMENT
Article continues below this ad
Payton recently spoke about his true emotions on that series. The Pistons shocked the entire Laker roster by putting on a show. Payton exclaimed, "Detroit was a team where we weren't expecting the way they played. And they played out of their mind… everybody was playing well."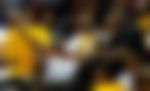 Payton claimed that he knew the Lakers were not going to win ever since the starting of the series. Payton realized that the Lakers were not up to the mark in the first game itself. Moreover, he also put importance on the fact that they were not at full strength.
He said, "People didn't understand, they had five greats too. If you see that lineup, that was five greats. We weren't at full strength with our four greats."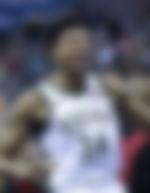 The 2003-04 NBA finals series
ADVERTISEMENT
Article continues below this ad
The Lakers had an amazing roster. They were set to win the finals and walk away with the chip. However, the Pistons were the fan favorites, as they had dominated the entire season. The Lakers were packed with Kobe Bryant, Gary Payton, Shaquille O'Neal, Karl Malone, Horace Grant, and so on. It was a great team. However, Karl Malone was injured for the finals.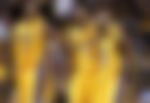 The Pistons were considered the greatest defensive team at the time. They were probably the scariest team back then. Payton said, "So when they started playing us… I knew we weren't gonna beat em. I knew we weren't gonna beat em in game one. Then we lucked up and Kobe hit that shot in game 2. He tied the series up. When we went to Detroit, we were deflated."
ADVERTISEMENT
Article continues below this ad
The Pistons dominated that entire series. The 2004 Pistons were the best defensive team that had several aces up their sleeve. Ben Wallace was a juggernaut, easily one of the best defenders of all time, and Tayshaun Prince was also tremendous. Everyone played together and stuck to their role.
WATCH THIS STORY: Ben Simmons' Blockbuster Nets Debut, Stephen Curry vs Damian Lillard, and Other Moments to Look Out for After NBA All-Star Game