'Get Me a Guy Who Gets 10 Rebounds': Former NBA All-Star Quashes Stat-Padding Claims regarding Russell Westbrook
Published 09/30/2021, 12:18 PM EDT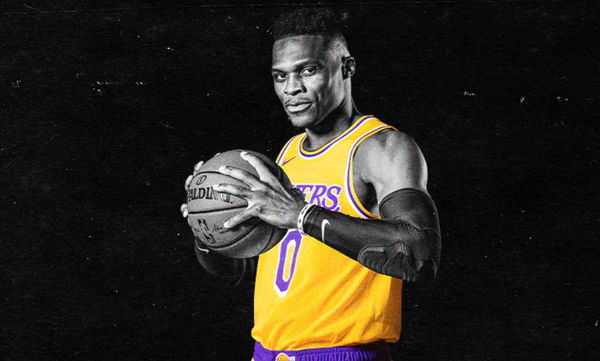 Heading into the NBA 2021-22 season, the Los Angeles Lakers are the favorites to win the title. However, in spite of getting Russell Westbrook and Carmelo Anthony, there are a few who are skeptical about the Lakers' chances. They have received criticism for their recruitment since they needed a pure scorer. Despite Westbrook being a great scorer, his addition doesn't solve their perimeter scoring options. Another issue that has been repeatedly brought up is 'stat-padding by Westbrook. Although there are a lot of claims regarding the same, former NBA All-star Mark Jackson thinks otherwise.
Mark Jackson praises Russell Westbrook
ADVERTISEMENT
Article continues below this ad
Apart from Anthony Davis and Russell Westbrook, the Lakers have re-signed Rajon Rondo and Dwight Howard. This makes them a team full of former and current All-stars who can have tons of veteran experience. Despite the outrageous claims that Westbrook pads his stats, former NBA player Mark Jackson spoke about the greatness of the 32-year-old.
"He is a legitimate point guard, so I think the hardest thing for him was to go get those 10 assists every night. How many guys in the history of the game got 10 assists that were a true play? He didn't come in that way. So easy part of him to chase down rebounds and people say, well, he chased down the rebound. Well, go get me a guy who gets 10 rebounds! So this guy's greatness has been taken for granted," said Jackson.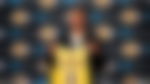 Jackson spoke about how his greatness is underestimated. Although an NBA title eludes him, there are high chances that he can finally get his hands on one this season.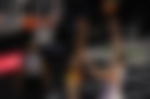 Mr. Triple-Double!
With King James and Anthony Davis leading the way, the Lakers already won the NBA title in 2020. But, injuries derailed their plans last season as AD missed out on some critical games, costing them the season. Thus, the front office made some incredible deals to bring in star-quality players. Now, with Davis and Westbrook along with King James, the Lakers now have three legendary players, determined to win an NBA championship.
Going to Jackson's claims of him being a dominant player, Westbrook's stats are exemplary. There is no players who can do everything Westbrook does.
ADVERTISEMENT
Article continues below this ad
During the last five seasons, he's averaged 26 points, 10.3 rebounds, 10.1 assists, and grabbed 1.7 steals per game. Those are extremely impressive numbers. He leads the league for the most number of triple-doubles by an NBA player in his career. Likewise, he won the MVP award in 2017. Although his three-point shooting isn't as elite as a Steph Curry or Damian Lillard, the numbers he produces on the court are incredible.
Thus, the Lakers fans are in for a treat this season. With James, AD, and Westbrook, they have a dream trio capable of beating any team.
ADVERTISEMENT
Article continues below this ad
WATCH THIS STORY- Michael Jordans Iconic Poster on Patrick Ewing, Kobe Bryant Dunking on Dwight Howard & Other Dunks That Almost Ended Careers