Golden State Warriors vs Los Angeles Lakers: Steve Kerr Wary of Lakers' Confidence This Season
Published 01/18/2021, 11:03 AM EST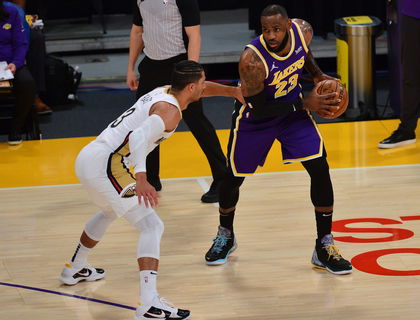 ---
---
Steve Kerr is one of the most familiar names in the NBA right now. The man was the head coach of a Golden State Warriors team that attained history in 2016, and he recently glorified the reigning champions Los Angeles Lakers by comparing them with his historic 73-win team! 
ADVERTISEMENT
Article continues below this ad
Steve Kerr speaks out of experience 
The Warriors are not in the best of form in the ongoing 2021 season, but there's always room for improvement. On the other hand, the Lakers are cruising atop the Western Conference and are miles ahead of Golden State, who are also their division competitors. 
ADVERTISEMENT
Article continues below this ad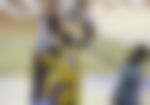 Steve Kerr recently took some time off his busy schedule to take a moment and appreciate his rival. "I do know that when a team wins a championship, generally they come back the next year with more confidence. I imagine that's what's happening with the Lakers," Kerr said. 
Why Kerr compare the Los Angeles Lakers with his 73-win Warriors team? 
The Los Angeles Lakers are flying high on confidence and there's no stopping them at the moment. LeBron James and co have got off to a wonderful start and currently boast the best net rating in the league. 
The Lake show has soared high with their victories despite making some defensive changes to their roster during the offseason. Steve Kerr feels a part of their excellent form is due to their previous season's triumph.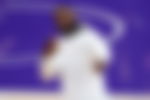 "They have the confine that comes with winning a championship and they don't have the fatigue that comes with winning multiple championships," Kerr said. "This is really a sweet spot. It's where we found ourselves the year we won 73."
"You come back and it's almost like a continuation of your championship season. You're on top of the world. Everybody's happy. You add some layers to what you already did. [And you have] deeper confidence in what you're doing, Kerr added. 
ADVERTISEMENT
Article continues below this ad
Kerr is showing no hesitation in giving credit where it is due. The Lakers might be their rival team, but the Warriors head coach sees a team of champions who are sustaining their elite level of play. 
LeBron James is leading the team by example and Anthony Davis is yet to bring out the best version of himself. The purple and gold are capable of completing the double, but other threats are looming large in the league. Can the Lakers clinch the championship in 2021?
ADVERTISEMENT
Article continues below this ad