'Great Players Still Make Great Plays': Jayson Tatum Reveals How Stephen Curry Ruined the Celtics' Gameplan for Him
Published 06/29/2021, 9:09 AM EDT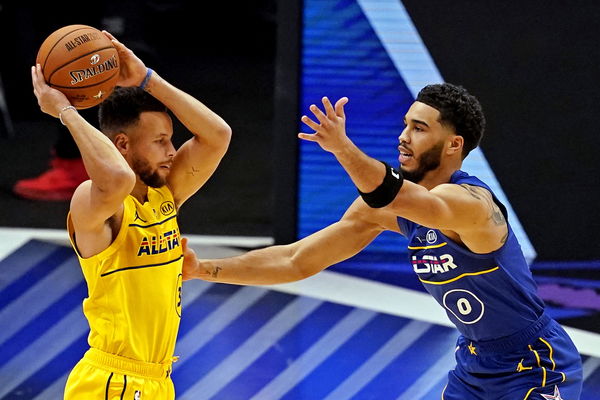 ---
---
This 2020-21 NBA season has proceeded like a rollercoaster ride. Many underdogs kept leaping ahead and some of the greatest superstars were left to dry on the losing end. Warriors' Stephen Curry, whose team was battling through injuries and rebuilding, was one of the departing members before the postseason began.
ADVERTISEMENT
Article continues below this ad
It's been a pressure situation for Curry throughout the year. His duo partner Klay Thompson was benched for the second consecutive year due to injuries. And the Warriors hinged on Steph's terrific abilities to take the team forward through the season.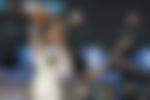 Stephen Curry displayed sheer talent this 2020-21 season
ADVERTISEMENT
Article continues below this ad
Having averaged 32 points with a chance in the MVP race, Curry had a brilliant season on an individual level. However, with half-capacity players on the court, GSW was sent home by the Memphis Grizzlies during the intense Play-in tournament.
Despite the odds, Curry was on a mind-baffling streak of numbers and phenomenal performances. He accelerated his game even further as Play-ins came closer.
When the Warriors met Celtics at the near-end of the regular season, it was a clash of titans. Celtics' Jayson Tatum had brought his game to an all-time high against the league's best shooter. The young superstar Tatum has always laid respect on Steph's skill-set and talent.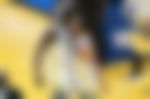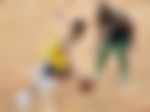 Celtics' game plan to stop Curry didn't prove to be effective
In another such conversation on 'Beyond the Press', Tatum talked about how the Celtics had to set up a game plan for the scoring juggernaut.
"I remember when we played Steph at home this season. And that was when he was on that ridiculous run, where he was hitting 10 threes a game. I just remember the sense of urgency that we had a game plan for him. He still had like 46 [points] but I just remember like this one guy we really can't forget, can't lose, gotta always know where he's at. But, great players still make great plays."
ADVERTISEMENT
Article continues below this ad
Even though the Warriors found themselves on the losing end by the end of it, Steph Curry was a pure treat to watch. He dominated games and made headlines despite Warriors going down against the opponents.
Steph's key aid was Andrew Wiggins this season. Wiggins tried to take charge of the non-Steph minutes of every game and made notable contributions to the scorecard. Nonetheless, the Warriors have a long way to go. And their biggest possession, Curry, deserves a well-built team to win a championship.
ADVERTISEMENT
Article continues below this ad
WATCH THIS STORY: Stephen Curry and Other NBA Players You Didn't Know Were Proud Fathers