Hall of Famer Charles Barkley Explains Why 76ers Fans Are Mad at Ben Simmons
Published 09/03/2021, 7:30 AM EDT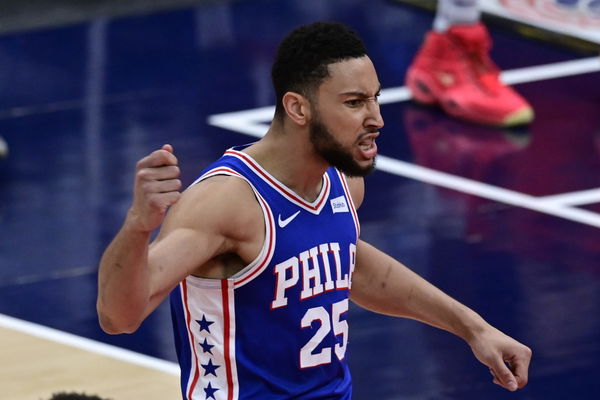 ---
---
The saga of Ben Simmons continues to grow. After poor performances in this year's playoffs, Simmons wants to leave the franchise after facing backlash from fans. Ever since he arrived in Philly, fans have been waiting for him to grow into a potential superstar.
ADVERTISEMENT
Article continues below this ad
But, things have not worked out well for the player. The series against Atlanta Hawks was the final nail in the coffin for this talented point guard. Former NBA player, Charles Barkley spoke about the tensions between the franchise and the player.
ADVERTISEMENT
Article continues below this ad
Charles Barkley on Ben Simmons
Chiefly, he spoke about Simmons being afraid to produce during clutch moments in games. In an interview on 'The Mike Missanelli Show', he reflected on the situation and gave his thoughts on the matter.
"I think what annoys the Philadelphia fans the most, and I have been here for 36 years. I think they're mad cause he's afraid."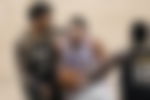 "That dude plays so hard, you got to admire him and the thing about Ben, I just don't know this but I am just telling from being in Philly for 36 years, I think Philly is mad because this dude is scared," said Simmons.
On face value, Barkley's assessment seems to be right. Simmons is facing issues with confidence and the determination to come back with it. Furthermore, he drew comparisons to Giannis' performances with Milwaukee. The Greek Freak is not the typical free-throw shooter. However, his ability to go forward without missing a stride is something to admire. Antetokounmpo finally reached his holy grail as he won the NBA title this year.
Questions regarding his mentality?
Game 7 against the Atlanta Hawks became the flashpoint of all his problems. With three minutes on the clock, the scores read in favor of the Hawks. As usual, Ben posted up against Gallinari and passed up an opportunity to score a basket. The rim was wide open, but the player passed the ball to Matisse Thybulle. This drew angry reactions from his fans, as well as, his players.
ADVERTISEMENT
Article continues below this ad
Embiid in particular seemed to be angry about the way he passed on the opportunity to score the basket.
"I thought the turning points was when we–I don't know how to say it–is when we had an open shot and made one free throw," said Embiid.
In addition, there are reports of a rift between Simmons and Embiid being one of the reasons to exit from the franchise. Where he goes next would be the question on everyone's minds. But Simmons is a talented basketball player.
ADVERTISEMENT
Article continues below this ad
Show him some love y'all!!!
WATCH THIS STORY- LeBron James, Stephen Curry, Lonzo Ball, and Other NBA Stars who Featured in the Ellen DeGeneres Show