Hall of Famer Dikembe Mutombo Explains Why He Was Always Eager to Face Michael Jordan
Published 09/02/2021, 2:25 PM EDT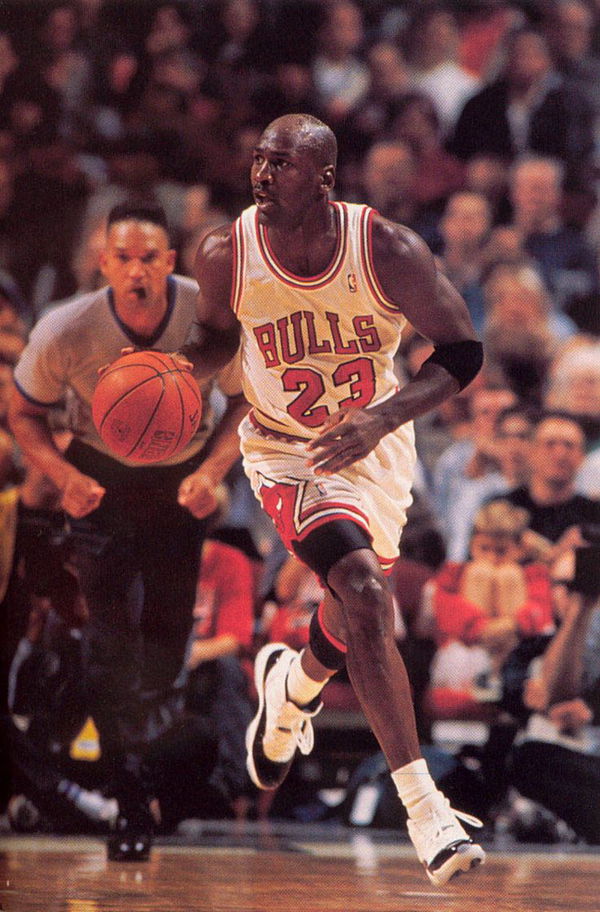 ---
---
In terms of being a shot blocker, Dikembe Mutombo is right up there with the best. Despite lacking the offensive skill set, his defensive attributes are incredible. Standing at around 7'2″, he was a supreme shot blocker and a feisty rebounder.
ADVERTISEMENT
Article continues below this ad
Although an NBA title eluded him, Dikembe left his mark on the league after swatting shots away on the court. However, there is one player who got into his head. Michael Jordan.
Was there a doubt!!!
ADVERTISEMENT
Article continues below this ad
Mutombo's experience on facing Michael Jordan
After growing up to be a tough juggernaut, Jordan's impact on the league was incredible. The mid-range jumpers fell at ease with Michael entertaining the crowd with his shot-making ability. Moreover, he loved to play mind games and trash talk with other players. Especially rookies. After making his debut in the league in 1991, Mutombo knew what it was to face an enigmatic player in MJ.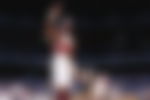 Facing Jordan for the first time in his career, Dikembe spoke in excitement about the task ahead of him, as well as, facing the best basketball player in the world. Appearing on 'Basketball Time Machine', he spoke about facing Jordan and Chicago Bulls.
"Everybody was looking at uh to play against Michael Jordan. That's the reason why they played the day we played the Chicago Bulls. I think I didn't have like my 29 points and then 21 rebounds because you can see the excitement after what's going on with me, and we end up beating them which was great. I think those are the games that gave me a chance also to elevate myself as an all-star player," said Mutombo.
The sheer joy in his face is there for people to see. Mutombo loved a challenge, but Michael would win every single one of them. That's why he is the GOAT.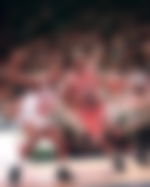 The famous closed eyes-free throw
Significantly, Michael loved to banter. Despite the size difference, Jordan wanted to have the last laugh. All the time. After coming to the line to shoot free throws, he taunted Dikembe and shot a free throw with his eyes shut. That elevates the man to another level.
ADVERTISEMENT
Article continues below this ad
"But Michael was as funny as he was always and pleasing his friends by closing his eyes and shooting free throws. I was like what is this guy doing, what the heck."
Doing it in a blowout game makes sense. To do it when the game is tight, now that is something special. The confidence and the hunger to be the best are unmatched apart from a certain Black Mamba. Opposition players can only sit down and applaud that greatness.
ADVERTISEMENT
Article continues below this ad
Despite averaging over 4.1 blocks per game in his best season, Mutombo loved everything about Jordan. They had a lot of trash-talking with each other. Challenging them to reach the highest level possible. Thus, Dikembe achieved great things in the league and will forever be remembered as one of the greatest shot-blockers in NBA history.
WATCH THIS STORY- LeBron James, Kevin Durant, & More: Injury Riddled NBA Players 2021 Season Edition