'Have Seen Jordan Build With Nike': Kevin Durant Reveals Why He Committed to Nike Rather Than Adidas
Published 06/01/2021, 12:30 PM EDT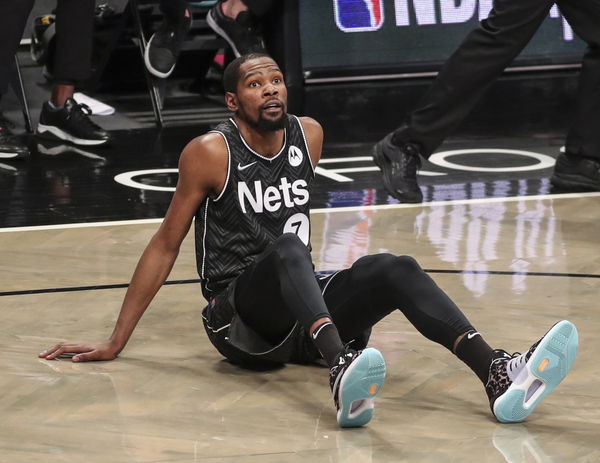 ---
---
There was not a basketball player as famous as Michael Jordan. His performances on the court, and a gritty determination to win games made him great. With the Chicago Bulls, Jordan won the NBA title six times. We also knew him for his drives to the rim, which enthralled the audience in attendance. Because of his fame and glory, Nike signed a contract with MJ while also helping him to create his own shoe brand. Air Jordan.
ADVERTISEMENT
Article continues below this ad
They recently displayed the logo on the crest of Paris Saint Germain, a soccer club in France which was well received. Notably, Kevin Durant signed a contract with Nike as he has ambitions, for owning a shoe brand similar to MJ.
Kevin Durant on why he chose Nike
ADVERTISEMENT
Article continues below this ad
In a recent interview, KD talked about other suitors coming in with a bid, for his representation on their brand. However, Durant exclaimed reasons for his commitment to Nike.
"I mean, I have seen Jordan build with Nike, and I was like if they had given me my own shoe, I am never gonna be as big as Jordan.
"I mean Jordan brand is just huge, and the time it dropped there was nothing it could be compared, but if I could get something for mine, then it would rather do it with Nike," said Durant.
The spitting image of the Jordan logo is enough for players to choose them over the other brands. That is how great the brand was and still is. According to a report, KD signed a 10-year deal with Nike while they set him up to earn over 300 million dollars. In addition, he gets a 50 million dollars retirement package to go with it. These are enormous sums of money, but well earned.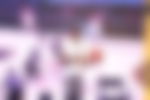 But, the aura of Michael Jordan is the key to his brand being distributed all over the world.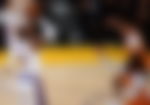 Air Jordan is worldwide
Be it the color, or comfort, or even the design, Air Jordan is a brand created with the legacy of MJ. His noteworthy dunks are the primary reason for the brand's global success. Even though his sneakers are expensive, it sets him apart from the other competitors for their brand value. The value created by Michael Jordan.
ADVERTISEMENT
Article continues below this ad
The lifetime contract Jordan signed speaks volumes about the influence of "His Airness".
For every player, the dream to create their shoe brand is what they live for, apart from their performances. Nike has struck deals with potential superstars using MJ's brand as a goodwill. However, the Jordan Brand's legacy will live forever.
ADVERTISEMENT
Article continues below this ad
WATCH THIS STORY- From Steve Nash to Gordon Hayward- The most devastating injuries in NBA history