"He Is Ahead of Schedule:" Major Injury Update on Miami Heat's Victor Oladipo
Published 09/06/2021, 2:22 PM EDT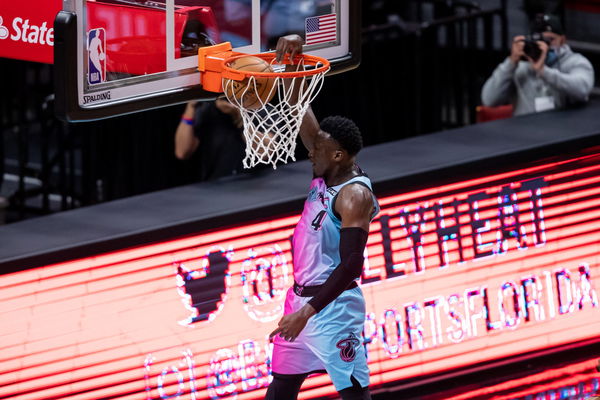 ---
---
The pressure on Los Angeles Lakers to win the NBA title is immense after singing Russell Westbrook and Carmelo Anthony. However, one franchise has done some good business this offseason and looks to be a certain threat; likewise, more balanced on paper. The Miami Heat brought in Kyle Lowry from the Toronto Raptors and it looks to be a smart piece of business. While Victor Oladipo came in last year, the shooting guard played just four games and succumbed to an injury. However, promising reports are coming in, for Miami.
ADVERTISEMENT
Article continues below this ad
Injury update on Victor Oladipo
ADVERTISEMENT
Article continues below this ad
During their regular season match against the Lakers, Oladipo landed awkwardly and immediately clutched his knee in pain. With no contact near the rim, he left the game for treatment. Gloomy reports came in for the team as he underwent major surgery on his right quadriceps tendon.
Despite that, encouraging news has come out with reports that he may be back sooner than expected. Greg Sylvander of Five Reasons Sports Network spoke about his recovery back to basketball.
"Sources close to Oladipo's process throughout the summer have maintained he's ahead of schedule and that there is an expectation surrounding him that he could be hooping by December. That is a completely different timeline than I had been conceptualizing as somebody following this team."
"I was looking at more like the All-Star break. So the fact that he is advancing and looking like he is ahead of schedule and should be able to play basketball, let's just say Christmas. I'm throwing out an arbitrary date in December for instance. That's so much sooner than I was counting on Oladipo," said Greg.
Imagine the roster when he comes back!!!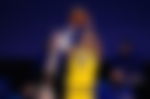 Miami Heat can win the title
This comes as a piece of tremendous news for the Miami-based franchise. After signing Kyle Lowry this offseason, the Heat has what it takes to put together a deep run in the playoffs. The presence of Jimmy Butler, Bam Adebayo, and the recent arrival of P. J. Tucker would make this team defensively solid, and balanced to the core.
ADVERTISEMENT
Article continues below this ad
With Butler and Lowry, they have two incredible scorers in the game of basketball. The former can hurt teams with his drives to the rim while the latter can shoot well behind the three-point line. Adebayo and Tucker would help them stabilize their defense with their efforts on the board, as well as, playing hardball defense.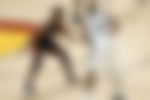 Throwing in Victor Oladipo to that mix, fans can imagine what would happen. He is an explosive scorer while being an outstanding perimeter defender. Significantly, he led the league in steals in 2018 and was awarded the most improved player that year.
ADVERTISEMENT
Article continues below this ad
To sum up, the Miami Heat looks dangerous. With the talent and depth they have, Erik Spoelstra's side can go all the way this season.
WATCH THIS STORY- Moments When Michael Jordan was Just Plain Mean to Steve Kerr, Kwame Brown & Others