"He Never Practiced Those": Former NBA Trainer Gives Details on Michael Jordan's Training
Published 06/21/2021, 12:57 AM EDT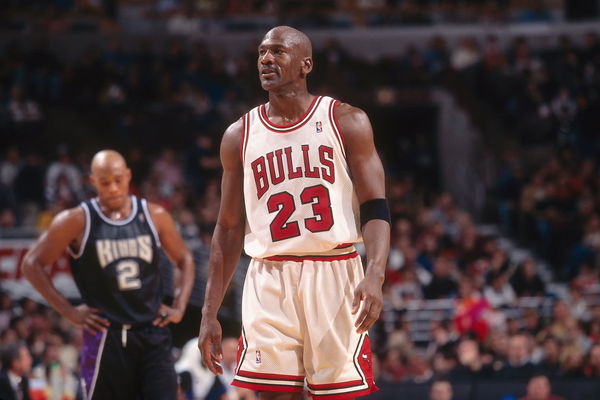 ---
---
The NBA has given us a lot of athletic players in this league. However, none of them trained hard like Michael Jordan. The shooting guard from the Chicago Bulls won six NBA titles and five regular-season MVPs in his entire career. Despite being offensively efficient on the court, Jordan could not match the physical nature in the league back in the 90s. But after the brutal series against the Detroit Pistons, Jordan approached a trainer with no prior experience – Tim Grover. He would then schedule Jordan's physical training and was a part of the player's success in the future.
ADVERTISEMENT
Article continues below this ad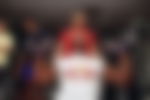 Jordan's experience with Tim Grover
ADVERTISEMENT
Article continues below this ad
Tim Grover is a well-known trainer and coached multiple athletes like Kobe Bryant, and Dwyane Wade. Notably, Grover is known to have prolonged the careers of certain players in the NBA, and Bryant, who worked with Grover, played for a remarkable 20 seasons.
The trainer recently spoke about Jordan's commitment on the floor. Despite being a supreme athlete, Michael got injured a lot of times during his rookie years. However, after an intense physical battle with the Detroit Pistons for the NBA title, Jordan wanted to gain muscle, and challenge the big men in the league. Grover spoke to Jordan about keeping his body durable for years to come, and MJ got on board with the trainer.
"I don't care how fast you are or how high you jump. None of that matters if you're constantly getting injured. So let's address [protecting you against injury] first. The healthier you are, the better you'll be able to play. We'll worry about being quicker, stronger, faster, later," said Tim.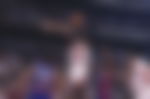 Jordan carried out this advice and continued to train with Tim for years to come. Tim recollected MJ's workout sessions on the court as he focused on developing his physical attributes rather than his offensive skills. Grover spoke about Jordan practicing the fundamentals rather than focusing on his fancier moves because those would come about naturally.
Tim said, "He never practiced those. He practiced the fundamentals because he knew if he mastered the fundamentals, the other moves would come."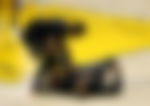 Michael Jordan and his commitment to perfection
After teaming up with Tim Grover, Jordan enjoyed unparalleled success. In addition to his six NBA titles, Jordan continued to excel in setting many records in the league. Slowly and steadily, Jordan continued to get fitter while producing incredible numbers on the court.
ADVERTISEMENT
Article continues below this ad
The commitment showcased in the gym by MJ was commendable. Through his amazing basketball drills, Jordan developed a potent mid-range game. Drives to the rim became a common sight for the fans in the league and improving his physical attributes raised MJ's efficiency in finishing through contact.
Grover and Jordan paved the way for players to take care of their own bodies. Players look for better fitness regimes these days using advanced technologies to enhance their performance. But Jordan remains the benchmark for players in terms of training.
ADVERTISEMENT
Article continues below this ad
WATCH THIS STORY- Devin Booker, Dennis Rodman & Other NBA Players Who Have Dated Gorgeous Celebrities