'He Will Get a Long Pass': Hall of Famer Reggie Miller Says Chris Paul Won't Face the Blame if Phoenix Suns Lose 2021 NBA Finals
Published 07/20/2021, 7:30 AM EDT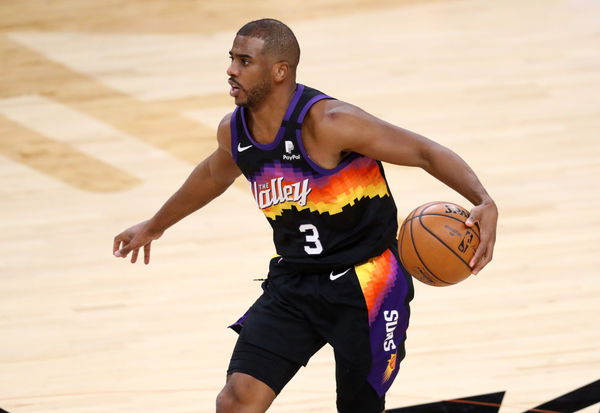 ---
---
The 2021 NBA Finals has become an edge-of-the-seat thriller series. The matchup took an interesting turn when Milwaukee Bucks made a powerful comeback from a two-game deficit to lead the series 3-2 against the Phoenix Suns.
ADVERTISEMENT
Article continues below this ad
The Phoenix Suns entered the finals series in tremendous form and stamped themselves as the 2021 favorites. However, Giannis Antetokounmpo wasn't ready to settle for the runner-up tag. He dominated the rest of the series and now stands one game away from winning the ring.
ADVERTISEMENT
Article continues below this ad
The Phoenix Suns need to save the day in Game 6
Monty Williams and co. are caught in the crosshairs at the moment. They need to push the series to a decider Game 7 in order to try their luck at winning. And now, the fans are whispering about whether Chris Paul will lose out his closest chance to the NBA title. After 16 seasons, the point god finally made it to the Finals and it seems to be slipping away from him.
Unfortunately, if the Phoenix Suns get defeated this time by the Bucks, will Chris Paul face the brunt of it? Renowned Hall of Famer and NBA All-Star Reggie Miller says, "At 36 (years), no."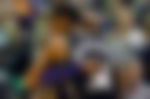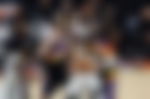 Chris Paul will get a long pass for not winning the 2021 Finals, claims former NBA All-star
Former Indiana Pacers star guard believes that Paul's prime-time performances in the league will save him from Finals criticism." I think Chris Paul will probably get a pass because of his age and because of the hard knocks that's taken Chris Paul to even get to the NBA Finals."
Reggie further added – "I'm not saying it's going to be his last look at it. But, he will get a long pass because of the signature games along the way. I think people will remember those more as opposed to, 'He has just not played great here in the finals'."
ADVERTISEMENT
Article continues below this ad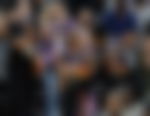 The 36-YO NBA veteran has contributed immense talent to this league in the past years. The last time he came a long way in the Playoffs was the 2018 WCF with the Houston Rockets. His hamstring injury pulled him from winning that as well. And ever since, this season was the first green ticket for Paul to win it all.
Having said that, is Paul getting a long pass if he loses the 2021 Finals against Milwaukee Bucks? Do let us know in the comments.
ADVERTISEMENT
Article continues below this ad
WATCH THIS STORY: Chris Paul and Other Offseason Trades That Have Proved to be a Blessing in Disguise