"He's a Myth": Former NBA Trainer Tim Grover Explains the Influence of Michael Jordan
Published 05/24/2021, 3:30 PM EDT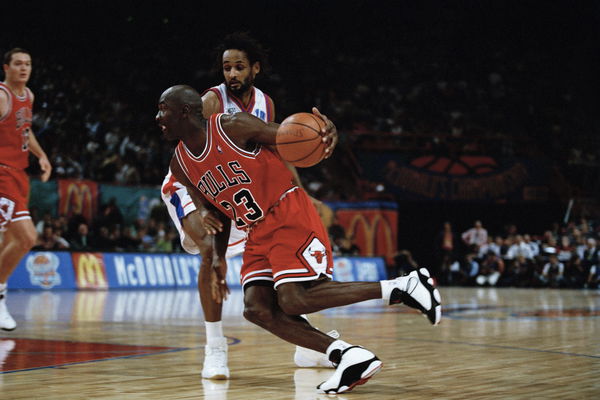 ---
---
There are talented players, dominant players, and then there is Michael Jordan. The former Bulls guard is arguably the greatest basketball player in the game's history. From his infamous sneakers to his baggy shorts, the influence of Jordan is unmatched. The marketability factor he had was head and shoulders above the rest. However, his off-field activities did not affect his performances on the court. That is why 'His Airness' is a legend.
ADVERTISEMENT
Article continues below this ad
Recently his former trainer, Tim Grover, put the limelight on the influence of Michael Jordan on the game of basketball. Grover mentioned the intangibles he possessed on the court.
Michael Jordan was in a league of his own
ADVERTISEMENT
Article continues below this ad
Grover shared his opinions on the similarities between Jordan and Kobe with the way they would train. The high-intensity workouts and strict diets were always a part of the focus. He even stressed the impact of Jordan on Zach Lavine.
Grover said, "I remember when Zach Lavine had a 50 point-game in Chicago and he was the first player to do it in a while or I can't remember the whole thing and they asked him about Mike and he said listen, MJ's a ghost, he's a myth and he goes that's the perpetuation of what he's created. And the Last Dance just took it to a completely different level to see how intense he was and how focused he was during one of the most difficult times to win."
"But his desire and the mental fortitude to win during any adversity that was thrown at you, for most individuals they would have been like, I am not going to do this. For him everything that happened was just another chance to show how to win under all these different circumstances," said Grover.
The ability to win at all costs describes the greatness of Jordan. He put up legendary performances on the court, and even his leadership qualities were quite remarkable. The gluing effect on his teammates helped to maximize their potential.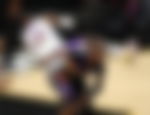 Jordan's undeniable legacy
With a net worth of 1.6 billion dollars, MJ is involved in philanthropic activities all over the world. The lifetime contract with Nike is a testament to his success on the basketball court.
ADVERTISEMENT
Article continues below this ad
From mid-range shots to driving dunks, Michael could do it all. He averaged over 30 points per game in his entire career. Jordan even acquired the Charlotte Hornets and will hope to land an NBA title for the franchise.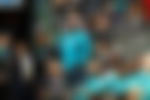 The NBA is home to a lot of influential personalities like Kobe Bryant, Tim Duncan, and LeBron James to name a few. However, the everlasting legacy of Jordan is possibly the greatest. He retired from basketball to follow his father's dream of him becoming a baseball player. But then he came out of retirement to win another three NBA titles. There possibly won't be a player who will reach the level of Michael Jordan.
ADVERTISEMENT
Article continues below this ad