How Many NBA Titles Did Michael Jordan Win Without Scottie Pippen?
Published 06/10/2021, 6:53 AM EDT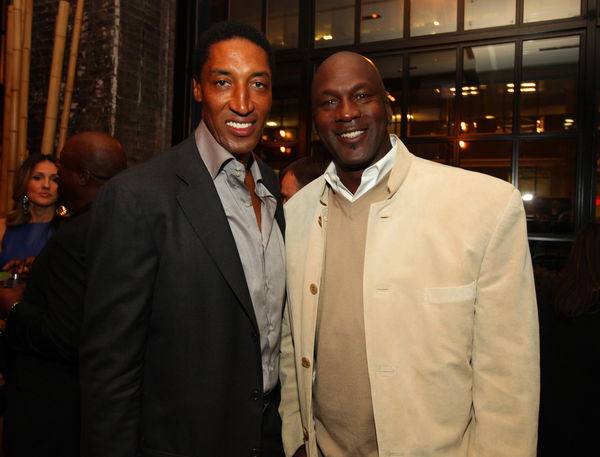 ---
---
The Chicago Bulls are one of the most famous franchises in NBA's history. Michael Jordan won six NBA titles and put them on the map. But an interesting viewpoint that was noted was that Jordan never won an NBA title without Scottie Pippen. Pippen was an important player for the Bulls with his lockdown perimeter defending, and his potent threat beyond the arc.
ADVERTISEMENT
Article continues below this ad
However, why was Jordan not able to win the NBA title all alone by himself?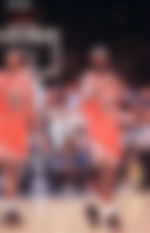 Scottie Pippen helped Michael Jordan
ADVERTISEMENT
Article continues below this ad
Without MJ, we never know what the future would have been for the Bulls. They won consecutive championships from 1991 to 93, and 1996-98. Despite being the GOAT of basketball, Jordan would have found it tough without Pippen on the team. There were no players who perfected the perimeter defense like Scottie. His off-the-ball movement created space for MJ to drive through the rim, while also being a secondary scorer for the team.
The sheer commitment and desire with which he played defense was remarkable. However, MJ was always the best player on the team. Although he did not win an NBA title without Pippen, Michael won the NCAA championship with North Carolina Tar Heels in 1982. Notably, he also hit the game-winning shot in the final against Georgetown.
A living legend!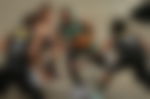 Could Jordan win an NBA championship without Pippen?
ADVERTISEMENT
Article continues below this ad
Despite these talks of not winning without Pippen, MJ was a superstar. If we look at the statistics of those 6 years that he won the title, Jordan averaged 30.4 points, 6.2 rebounds, and 2.2 steals per game. It is also notable that the NBA selected him into the All NBA Defensive First-team 9 times. This was a testament to how he improved the defensive side of his game as well. But the ability to drive to the rim and shoot accurately from mid-range were some of his trademarks.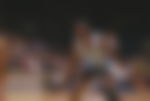 The commitment to which he played basketball was second to none. Even though there are claims of needing Pippen to win the championship, and vice versa, Pippen needed Jordan to win those NBA titles. It is clear for everyone to see that Pippen would have not been recognized worldwide, if not for Michael Jordan.
ADVERTISEMENT
Article continues below this ad
The debates on the ability of the players will continue for years to come. However, we should not mistake the moments that these players have presented to us. Adding Rodman to the mix was important to find that balance in the team as well. There was no such thing as a one-man team (Iverson came close though). But the legacy of the Chicago Bulls solely rests on Michael Jordan because he was the best.
WATCH THIS STORY- March Madness: Five Greatest Michael Jordan Moments in NCAA Basketball