"I Can't Go Get a Hug From My Mother Anymore": Magic Johnson Unveils a Dark Time of His Life in His Documentary
Published 11/27/2022, 11:30 AM EST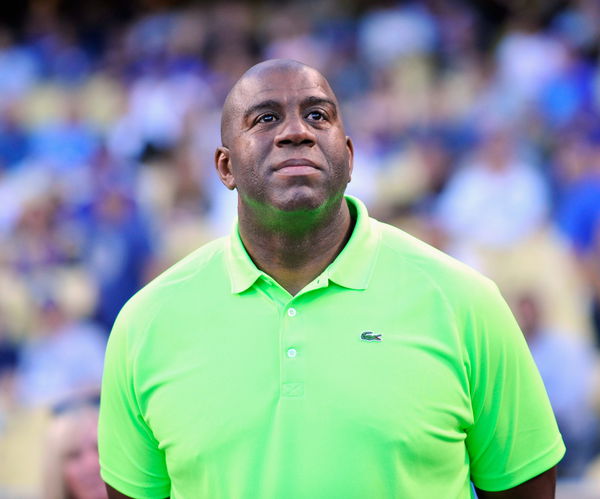 Magic Johnson, the name speaks volumes when Michael Jordan himself has stated that Johnson completely revolutionized the game of basketball. Jordan settled this debate after giving an appearance in the docu-series, 'They Call Me Magic.' However, Johnson went through a dark time before becoming one of the greats of the game. The Lakers legend revealed in his docu-series how he struggled in his first year at LA after not being able to spend time with his family.
Magic Johnson grew up in a family of many siblings that resided in the capital city of Michigan, Lansing. He grew up in a poor family, but his dreams were not poor.
ADVERTISEMENT
Article continues below this ad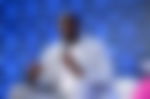 With a vision in mind, Johnson went on to receive offers from top colleges like Indiana and UCLA.
Magic Johnson reflecting on his struggles
Despite getting offers from Indiana and UCLA, Johnson skipped them and went on to join Michigan State to play somewhere closer to home. However, his habit of staying close to home largely contributed to his struggle in his first year with the Lakers. He revealed in the docu-series that during his first year he was definitely homesick, which further resulted in his phone bill being extremely high. Moreover, he also struggled to stay without his family, as he had never lived alone or without his parents.
The Lakers legend added how he missed his parents, who would always come to watch his games during his college days. Furthermore, he said he terribly missed the home-cooked meals during his first season. Johnson finished off by saying, "I can't go and get a hug from my mother anymore," which probably depicted his longing for his mother.
ADVERTISEMENT
Article continues below this ad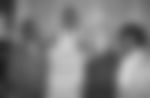 Johnson's words clearly indicated that he struggled a lot during his first season. But apparently, he went on to miss his mother's hug the most among all the other longings. However, it was quite understandable how a college graduate might experience trouble in accustoming himself to such a league overnight. Despite all of these struggles, Johnson became one of the greats of the Los Angeles Lakers and the NBA with five titles under his name.
Watch this story-  Magic Johnson's flamboyant lifestyle shown in HBO series winning time explored
ADVERTISEMENT
Article continues below this ad
What are your thoughts on Magic Johnson's new docu-series? Do let us know in the comments below.
Edited By: Jayant Chhabra