'I Didn't Pick Up a Ball Until I Was 14 Years Old': Tim Duncan Reveals His Interest Towards Swimming in the Hall of Fame Ceremony
Published 05/16/2021, 6:07 AM EDT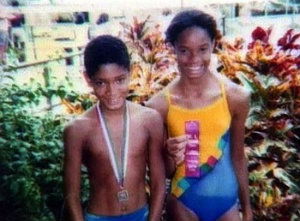 ---
---
When Gregg Popovich met the lanky Tim Duncan in the islands, it set the stage for San Antonio Spurs to have the greatest power forward in the game's history. 'Timmy' is in the Hall of Fame. Despite being a humble guy on and off the court, no player was as consistent as him since day one.
ADVERTISEMENT
Article continues below this ad
With Tony Parker and Manu Ginobili by his side, the San Antonio Spurs were a beautiful team to watch. The fundamentals of basketball were there for everyone to see day in day out as they executed it to perfection. But during the Hall of Fame ceremony, Duncan revealed how his interest was initially geared towards professional swimming.
This was a remarkable moment for his fans as he gave a memorable speech at the ceremony.
ADVERTISEMENT
Article continues below this ad
Tim Duncan and his love for swimming
'The Big Fundamental' treated us with his bank shots, but no one expected him to have a swimming background. As mentioned, Patricia Duncan was a professional swimmer; he competed in the 1988 Summer Olympics. Duncan disclosed his abilities as a swimmer in his Hall of Fame speech.
"I didn't pick up a ball until I was 14 years old, I was a swimmer. My sister went to the Olympics, and I aspired to go to the Olympics as well. I lost my motivation to be a swimmer, when my mom passed, when my islands was hit by a Cat 5 hurricane, and my competition side of swimming was taken away.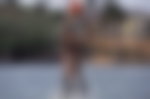 "My fellow classmates in St Dunstans, my sister's husband Ricky were there to step in and guide this lanky uncoordinated kid who was way behind, and teach me all about the game, take me all around the islands to play in pick-up games and leagues and everything else, uh, so to those guys, to Ricky, thank you for being there for me," said Duncan.
Notably, having a 7'3″ wingspan made perfect sense on why he was an excellent swimmer. But this helped him to elevate his game as one of the greatest rebounders of all time.
The famous Bank shot of Duncan
Winning the NBA title five times was a testament to Duncan's success on the court. By perfecting the bank shot, Timmy provided a unique skill set for the franchise. He averaged 19 points, 10.8 rebounds, and maintained a player efficiency rating of 24.2 in his entire career. The consistency of his output was there for everyone to see.
ADVERTISEMENT
Article continues below this ad
His low-post moves were a thing of beauty, as the opposition did not know how to handle it. Along with David Robinson, the fans affectionately called them the 'Twin Towers', and the duo won two titles. With the help of Tony Parker, Manu Ginobili, and Kawhi Leonard, he added three more titles to his already illustrious career.
Even though the organization had a lot of star players, he always stood above the rest. The sheer artistry in how the San Antonio Spurs got their team working was because of their key man. However, Duncan's leadership forever remains etched in the history of the San Antonio Spurs.
ADVERTISEMENT
Article continues below this ad