'Innate Ability': Channing Frye Compares Warriors' Stephen Curry With Iron Man
Published 05/13/2021, 12:30 PM EDT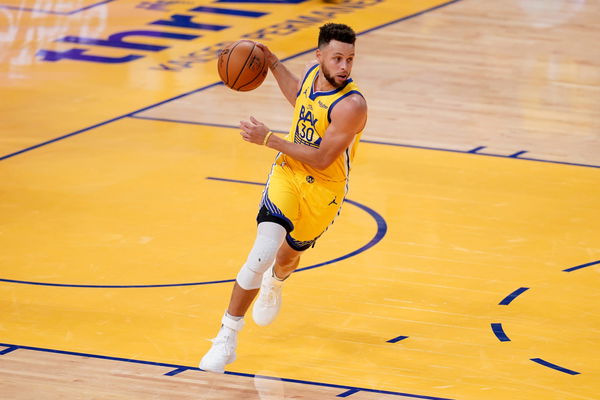 ---
---
The plaudits keep coming for Stephen Curry this season. Nobody has ever revolutionized the game of basketball like he has. Despite the absence of Klay Thompson, Steph is having the season of his life.
ADVERTISEMENT
Article continues below this ad
The Warriors seem in contention for the playoffs, with Steph leading the way. At the same time, the MVP race is reaching its climax as he has made a case for himself this season. There is no such case as a one-man team, but the two-time MVP is proving otherwise.
ADVERTISEMENT
Article continues below this ad
Stephen Curry as the 'Iron Man'
Averaging a career-best of 31.8 points per game, Curry has proved his doubters wrong. With the Warriors bench not clicking in the way they wanted, the onus is all on him to lead the way.
Recently, on the Dan Patrick Show, Channing Frye mentioned Curry's influence on the team.
Oh man, I would say imagine a guy that could show up on any court, and probably not be picked first but then would never leave the court, cause he is gonna win every single game. Like he, he is not big, he is not extremely fast; he is not extremely athletic but yet he is no 1 or 2, depending on how old you are the most influential people, person in the NBA in the last 10-20 years.
Steph's greatest superpower is his skill. Steph is like ironman, like he built himself, like he worked on that, and he has this innate ability, like shooting is something that everyone can do yet he does it so well," said Frye.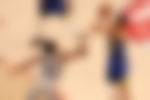 Can the Warriors go all the way?
ADVERTISEMENT
Article continues below this ad
If Stephen Curry could keep this form to the end of the regular season, the Warriors can reach the playoffs. Despite having a win-loss record of 37-33, Andrew Wiggins and Draymond Green should step up their performances. Furthermore, injuries to key players have hampered their process.
ADVERTISEMENT
Article continues below this ad
Golden State Warriors need Curry to perform because the whole franchise has laid their expectations on him. Without him, the franchise wouldn't even come close to the playoffs. In other words, he is key to all their success for now, and forever.