'It Does Not Matter': Giannis Antetokounmpo Unaware of Bucks Overtaking Brooklyn Nets in Eastern Conference
Published 05/09/2021, 11:30 AM EDT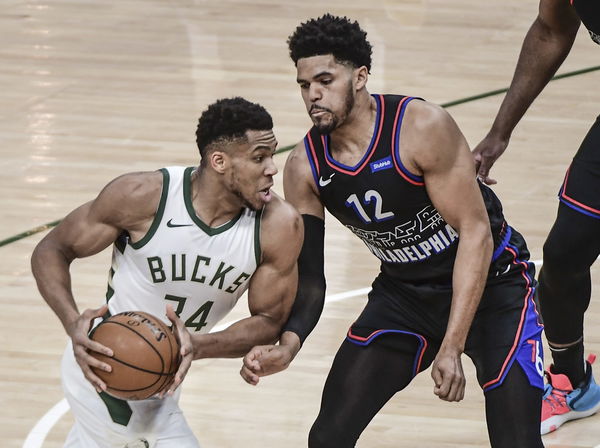 ---
---
The Milwaukee Bucks are looking to win their first NBA title since 1971. Although the team had some barren years, Milwaukee has steadily improved their game under head coach Mike Budenholzer. The Milwaukee Bucks have a win-loss record of 43-24, as Giannis Antetokounmpo is having his customary season.
ADVERTISEMENT
Article continues below this ad
Meanwhile, Brook Lopez has been a major influence for his team, with efficient performances. The veteran big man's influence was obvious to see as his gameplay at both ends of the court is impeccable.
Lopez's influence on the team
ADVERTISEMENT
Article continues below this ad
With a 7'6″ wingspan, Lopez makes the other players around him better. Surprisingly, Lopez is a good three point shooter for a center. Having a 34.3% in three point shooting, the center improves his team with his presence on the defensive side of the court as well. He averages 57.4% in field goal efficiency rating and grabs close to five rebounds a game. But for the Bucks, Giannis will always be their go to man.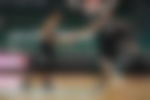 Although he is the franchise player, Giannis complimented Lopez in his recent interview with the media.
"Hell no! I don't care, I don't care about second. It does not matter, it does not matter.
All that, all that matters right now is building good habits and playing good basketball and guys are playing great. Brook was unbelievable today, un-freaking believable. Unreal, unreal Brook." said Giannis.
Giannis on the Verge of History
The Milwaukee Bucks has a points per game average of 119.6, in addition to Giannis putting up incredible numbers on the court. Antetokounmpo averages around 28.2 points along with 11.1 rebounds; thus being one of the best rebounders in the league.
ADVERTISEMENT
Article continues below this ad
The Bucks are looking to win their first NBA championship since 1971. The phenom has cemented his legacy as a Hall of Famer, although he is just 26 years of age.
The franchise remains determined to prove their credentials this time around, with Khris Middleton's impeccable perimeter defense to complement the team. Likewise, Lopez puts on impressive numbers to take the game to the opposition while being responsible at the back. Despite being the favorites, time will tell whether Giannis could achieve his dream of lifting an NBA title.
ADVERTISEMENT
Article continues below this ad