'It Really Intrigued Me': Kyle Kuzma Opens Upon the Influence of Rajon Rondo on His Career
Published 09/29/2021, 4:30 PM EDT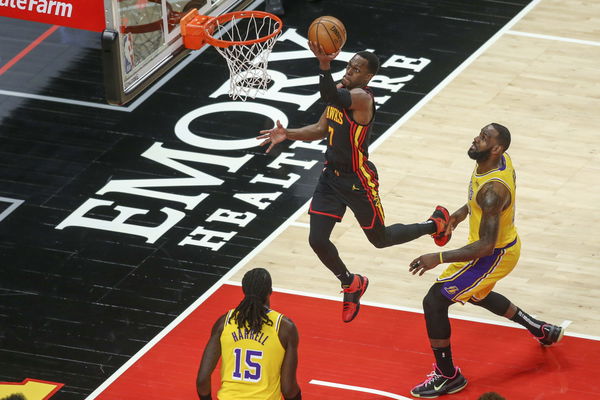 ---
---
When fans speak about influential players, the first name that comes to everyone's minds is Stephen Curry. Curry revolutionized the game from the three-point and changed the way teams perceived the game. In the same way, Rajon Rondo, who is an NBA veteran is also a very influential person.
ADVERTISEMENT
Article continues below this ad
Rondo has a unique way of helping players as he influences them to watch films and improve themselves. Former Lakers star Kyle Kuzma recently spoke about the influence Rondo had on him.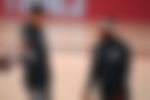 Kuzma speaks highly of Rajon Rondo
ADVERTISEMENT
Article continues below this ad
Kuzma had the blessing of playing with iconic players like Kobe Bryant, LeBron James, Anthony Davis, and Rondo. The one thing he spoke about Rondo was his love for films. He recollected how Rondo watched films all the time to improve his game and that influence Kuzma to do the same.
"That dude, he's unreal. The way he approaches the game, the way he thinks about the game, the way he watches film, it really just intrigued me. I want to be as great as I can be and that's one of the things that really took my IQ and the way I see the game to a different level," said Kuzma.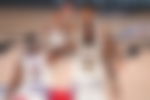 This was the mark of a staunch champion wanting to improve at every step. Moreover, he added how Rondo would call in the middle of the night to ask him to watch films.
The experience Rondo gained throughout the years is invaluable. He is a true NBA legend and a direct entry to the NBA Hall of Fame.
Rondo is an icon
Ever since he made his debut back in 2006, there was something different about Rondo. He was not blessed with incredible shooting ability but had the intelligence to pick a pass and make plays. A vital cog in Doc Rivers' championship-winning Celtics team, Rondo played a key role in their victory.
ADVERTISEMENT
Article continues below this ad
Donning a headband, Rondo played smart basketball and made it difficult for teams to stop him. Rondo is a two-time NBA champion (with the Lakers as well), three-time NBA assist leader, 2010 steals leader, and a four-time NBA All-star. Those accomplishments are a testament to Rondo's hard work and prove why he is counted amongst the very best.
Watch This Story
Now, Kuzma has asked the Wizards' to send him tapes of different plays the team practices. Therefore, even though he is not someone who has astounding stats, fans will remember Rajon Rondo as an iconic point guard.
ADVERTISEMENT
Article continues below this ad
WATCH THIS STORY- Michael Jordans Iconic Poster on Patrick Ewing, Kobe Bryant Dunking on Dwight Howard & Other Dunks That Almost Ended Careers