"It Was Intense": Former NBA Player Lamar Odom Remembers the Competitive Edge of Kobe Bryant
Published 05/21/2021, 5:30 AM EDT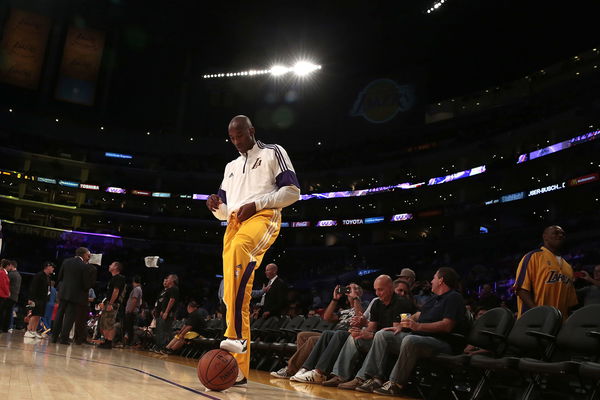 ---
---
There are not many players who possess the work ethic of Kobe Bryant. The comparisons to Michael Jordan are clear considering the amount of work Kobe put forth in improving his craft. Kobe was an influential player on and off the court, and he always challenged his teammates to maximize their full potential. The stout-hearted "Black Mamba" was a treat to watch on the court, and his former teammate, Lamar Odom, expressed his feelings on this.
ADVERTISEMENT
Article continues below this ad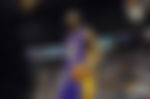 Lamar Odom on Kobe Bryant's work ethic
ADVERTISEMENT
Article continues below this ad
During the 'Real Ones' podcast, Odom remembered how Bryant was competitive on the basketball court. He said:
"People don't even really realize that about him. Dudes that he had like admired, they didn't have to be stars or whatever but he would always kind of like reach out to them or always like want them around him on his team and that's probably just your competitive nature and he admired that."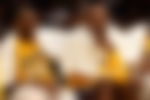 With the help of Kobe, Odom won two NBA championships in 2009 and 2010 with the Los Angeles Lakers. He was also voted as the sixth man of the year in 2011. But he always regarded Kobe to be the one to raise his game.
"It was intense [working with him]. But it helped me because I understood him and I met Kobe at an earlier age and we were under the same AAU umbrella… So I already knew what type of time he was on from 16… I kinda understood how he was back then, first one there and last one to leave," said Odom.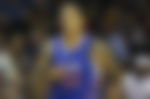 The incredible workout routine of Kobe Bryant
To be the greatest in any field is not a straightforward task. Years of hard work and determination are the key factors. But Kobe did it all. Some of his workout routines are legendary. The infamous 666 program is well noted as he ran for two hours, practiced his basketball skills for two hours while also spending two hours lifting weights. It was called that because Bryant used to train for six days a week, six hours a day and six months in a year.
ADVERTISEMENT
Article continues below this ad
Basketball drills are a key component for a player to become a successful shooter. Bryant shot around 700-1000 shots a day from five different locations. Mid-range, 3-point shooting, fadeaways, post moves were all included in the drill.
The downright commitment to be the best was what Kobe strived for. Even though he left the world too soon, the influence of this man is impressive. From strict diets to creative workouts, and shooting basketball for years just for the sake of achieving greatness demands respect.
ADVERTISEMENT
Article continues below this ad