Jalen Rose Suggests Why Philadelphia 76ers Need to Hold Onto Ben Simmons For Upcoming Season
Published 08/28/2021, 7:30 AM EDT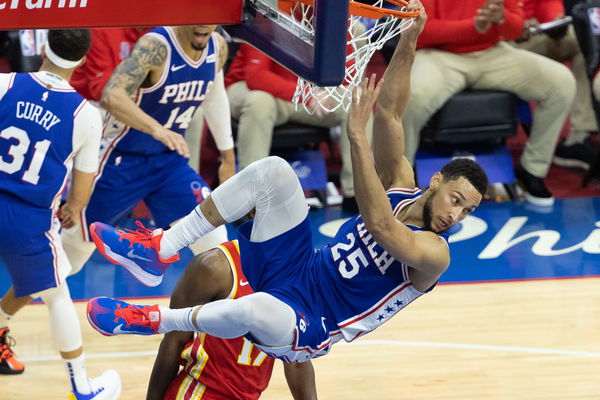 ---
---
The Philadelphia 76ers is going through its rebuilding phase for quite some time now. Last season, their long-time star Ben Simmons also raised eyebrows in the league for his poor form and inconsistency. With rumors circulating around his trade, Simmons is yet to regain his value as a key player.
ADVERTISEMENT
Article continues below this ad
Last season was a disappointing road for both the Philadelphia 76ers and Ben Simmons. Joel Embiid and Simmons are leading the roster with varied abilities, however, the latter failed to deliver. Particularly, the 2021 postseason was an embarrassing mark in Simmons' resume. After losing to Trae Young's campaign in the seven-game series, Philadelphia fell out of the Playoff race.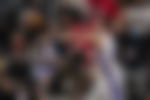 Well, the Sixers are willing to trade away their All-star Ben Simmons for the upcoming season. As of now, not many franchise options have opened up for him this summer.
ADVERTISEMENT
Article continues below this ad
Philadephia 76ers need to keep Simmons for better future returns
According to former NBA player Jalen Rose, Simmons will have to retrieve back his value, and then Philadelphia can think of sending him off. And if not, then the team will not be able to get a worthy return for their trade. This stands as the reason for Sixers to hold onto their prominent player for some more time.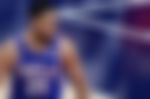 In a recent conversation, Jalen told ESPN – "He's [Ben Simmons] gonna have to come to camp and play his value back up… You [Sixers] bring him back to camp, you start the season with him, you hope that he plays remotely like he was playing last year as he became the Defensive Player of the Year candidate, as he can flirt with triple-doubles. There are so many valuable things he can bring to the table. Then, if you think that value re-elevates, that's when you try to move him." 
Philadephia's Ben Simmons will be looking for a comeback next season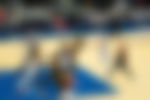 During the 2021 playoffs, Simmons averaged a mere 11.9 points, 8.8 assists, and 7.9 rebounds. Philadephia defeated the Washington Wizards in the first round but got crushed by the Hawks in the conference semifinals. Many have criticized Ben Simmons for passing a dunking opportunity in Game 7 of that series that eventually led to the defeat. This instance has added to his constant underperformance.
ADVERTISEMENT
Article continues below this ad
NBA is nearing the 2021-22 season and Ben Simmons' departure is yet to be acted upon. If he does stay with the Sixers, then the Aussie player has a lot on his plate. Will he make a comeback next season? Let us know in the comments.
WATCH THIS STORY: Atlanta Hawks vs Philadelphia 76ers Game 7 ECSF Highlights 2021
ADVERTISEMENT
Article continues below this ad