WATCH: Chase Center Erupts As Warriors Rookie Throws Down A Poster Dunk vs Mavericks
Published 01/26/2022, 1:44 AM EST

Follow Us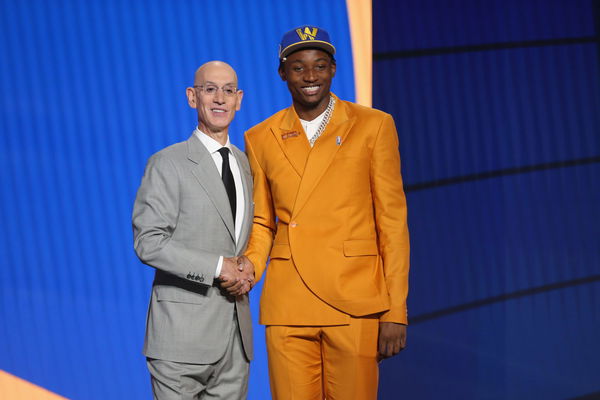 Jonathan Kuminga threw down a monster dunk today in the game with Mavericks. Kuminga posterized Josh Green for this dunk and grabbed everyone's attention. Moreover, after the dunk, Kuminga can be seen smiling, extremely happy with himself. Chase center was shocked as the dunk sent vibrations even in the stands.

The entire Warriors roster can be seen enjoying the moment. The dunk impressed Klay Thompson, Stephen Curry, and others. Additionally, the entire arena can be seen cheering for him.
WATCH THIS STORY: REPORTS: Sensational James Harden Update Presents Massive Boost for Joel Embiid and 76ers
ADVERTISEMENT
Article continues below this ad
Jonathan Kuminga and his current season
Jonathan Kuminga is still young and has not made a huge impact on the game yet. He has shown promise as a rookie. Kuminga shows that he is ready to take on the league, but there are some areas in which he could improve.
Kuminga is one of those athletes that one only comes across once in a blue moon. Off the court, he's a force to be reckoned with, and he makes the rim look like a toy. He's extremely healthy and sculpted like a rock. He is extremely agile and athletic for his height, which gives him an undue advantage over his opponents.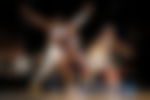 He has shown flashes of good shooting and ball control abilities. However, his skills are not polished yet and room for improvement definitely exists. The fact that he is extremely tall and has good perimeter shooting makes him very tough to defend against.
Kuminga's ability to attack the rim by blowing past defenders is also great. His strength and raw athleticism sets him apart from other rookies. Once his skill catches up with his athleticism, he will be a formidable player.
ADVERTISEMENT
Article continues below this ad
He is not a creative ball-handler or floor spacer. He is at his level best when he attacks the rim by driving towards it. This way, he overpowers defenders and uses his strength to play in the post. Although. considering his age, he will soon develop in all the areas where he lacks.
Kuminga has breakout games every now and then where he goes on to score a good amount of points. His defensive capabilities are also amazing. If he truly develops as a player, he could be an elite defender in the league.
ADVERTISEMENT
Article continues below this ad
Jonathan scored 22 points and 5 rebounds in today's game against the Mavericks. He was crucial to the win. He is currently averaging 6.8 points per game on 49.1 field goal percentage.