Kevin Durant Confesses Beating Knicks in Front of Kyrie Irving Was More Satisfying Than Scoring 53 Points
Published 03/23/2022, 4:30 PM EDT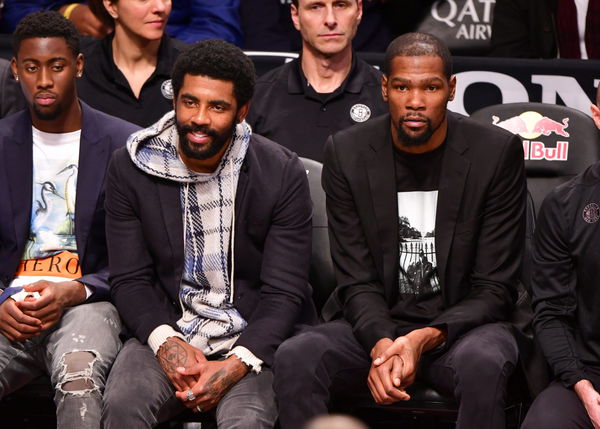 Kevin Durant has been the Brooklyn Nets' frontman for quite some time now. Since parting ways with the Warriors in 2019, KD has been on the chase for another ring. His best chance came in the 2021 playoffs. However, the Nets fell short in a closely fought series against the Bucks that involved a Game 7 OT win for Giannis and Co.
Moreover, KD's foot was inadvertently on the three-point line, which prevented him from gaining 3 points from a late-game shot. Had his leg not been on the line, the Bucks could have never made it to the finals, let alone win the title.
ADVERTISEMENT
Article continues below this ad
However, KD's focus has shifted away from last season's loss to a championship win this year. As the season began, the Nets were cruising through the games with wins on a regular basis. However, KD's injury changed the direction of the team. They slipped below the rankings and are now fighting hard for a chance at the playoffs.
WATCH THIS STORY: Shaquille O'Neal vs Michael Phelps: The Ultimate Race Between the Legends
But this has not stopped Durant from putting up his crazy numbers since his return. In fact, in a recent win over the Knicks, he scored 53 points. However, he stated that beating the Knicks in front of Kyrie felt much better than his 53 point statline.
Kevin Durant on His 53-Point Performance
In a recent episode of 'The ETCS with Kevin Durant and Eddie Gonzalez' podcast, KD shared his feelings regarding the 53 point performance against the New York Knicks.
"It was a cool game for me. I mean 37 field goal attempts. That's way too much for me. But I felt like I had to just get 'em up," said KD.
"But the game felt good overall because we beat the Knicks. It was a mid-day game. Just the fashion we won it in. Kyrie was there," he added.
ADVERTISEMENT
Article continues below this ad
"That part was better to me than the 53 I scored because of the shot attempts. It was just a cool moment," he explained.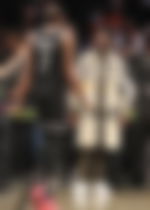 Clearly, KD was ecstatic to get the win in front of his co-star Kyrie. Moreover, the incident also indicates the bond that the two share. As the season moves forward, the Nets will aim to win as many games as possible.
ADVERTISEMENT
Article continues below this ad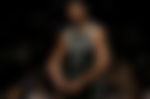 At present, they hold the 8th seed in the East with a 38-34 record. With just 10 games left in hand, KD will aim to perform at a high level for the franchise to boost their standings and hopefully avoid the play-in tournament. Moreover, the Nets will also hope that Ben Simmons joins KD in the process.
Edited By: Arunaditya Aima