Los Angeles Lakers vs Phoenix Suns Playoff Game 3: Predictions, Injuries and Lineups
Published 05/27/2021, 6:13 AM EDT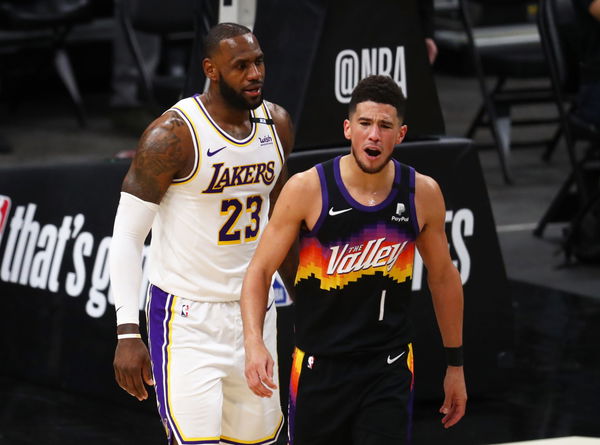 ---
---
After a 1-0 dip, the Los Angeles Lakers evened the Playoff series against the Phoenix Suns in Game 2. This matchup has been a fan favorite as the big guns of the league have locked horns in the first round of this postseason.
ADVERTISEMENT
Article continues below this ad
In Game 2, Anthony Davis jumped back to form after a disappointing Game 1 score. He was the top-scorer of the contest with 34 points, 10 rebounds, and 7 assists that led the Lakers to a 109-102 victory over the Suns. Devin Booker and Co. tried to claw back in but failed to get past the Lakers in the final quarter of the match.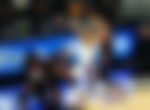 Now that the two teams will start afresh with one win each, Game 3 will be a high-intensity battle. So far the matchups between them have been dramatic, edge-of-the-seat thrillers, and what happens next will be interesting to watch!
ADVERTISEMENT
Article continues below this ad
Injuries may spoil the show for Suns
On one hand, the Lakers have bounced back from their injuries in the nick of time and landed in the Playoffs. LeBron James and Anthony Davis seem to be as healthy as before and in dominant form for a banger at the Staples Center.
Los Angeles Lakers – Probable Lineup
Dennis Schroder (G)
Kentavious Caldwell Pope (G)
LeBron James (F)
Anthony Davis (F)
Andre Drummond (C)
But Chris Paul's injury concerns hover over the Suns. Their most experienced player hurt himself in the first half of Game 1 and has been struggling with his shoulder ever since. Even though he returned in Game 2, Paul seemed uncomfortable on the court.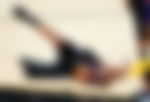 If he recovers from this minor setback, it will be a blessing for the Phoenix Suns.
Phoenix Suns – Probable Lineup
Chris Paul (G)
Devin Booker (F)
Mikal Bridges (F)
Jae Crowder (F)
Deandre Ayton (C)
Predictions: Los Angeles Lakers vs Phoenix Suns
The fact that Game 3 will take place in STAPLES Center could provide a huge home-court advantage to the Lakers. A crowd is expected to throng the stands which may push the Suns under high pressure against the defending champions.
ADVERTISEMENT
Article continues below this ad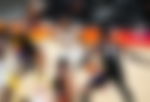 Since both sides hold a balance of offensive and defensive abilities, the matchups on both ends of the court will be at odds with each other. However, the Suns have a major disadvantage with Chris Paul's injury limiting his game against such competitors. That may also play against the Phoenix team and the Lakers thus possess a higher probability of taking over the lead in the series.
Who is your favorite in Game 3?
ADVERTISEMENT
Article continues below this ad