'Make Him Pass the Ball': Former Lakers Player Reveals How He Would Defend Giannis Antetokounmpo
Published 07/20/2021, 11:30 AM EDT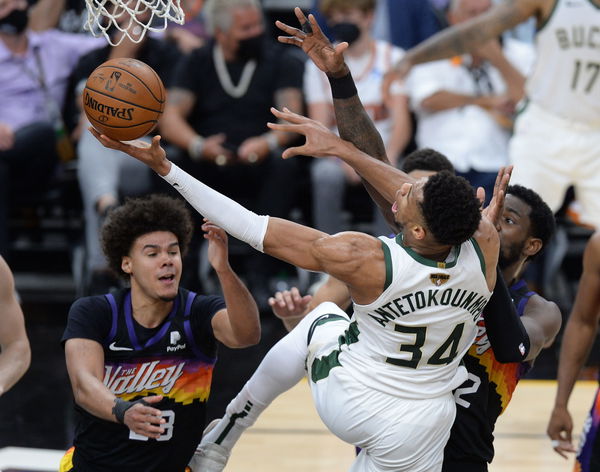 ---
---
Milwaukee Bucks have locked horns with the Phoenix Suns in the 2021 NBA Finals. After going down by two, Bucks star Giannis Antetokounmpo pulled his team to lead the series 3-2. The Finals are heading to Game 6 and the Bucks stand only one game away from winning the ring.
ADVERTISEMENT
Article continues below this ad
The Milwaukee Bucks were completely driven in this series by the Greek Freak. His dominance challenged Phoenix Suns' star duo, Chris Paul and Devin Booker, standing tall at the end of it. Giannis is putting up monstrous numbers this postseason. He is averaging 40 points in this series against the Suns that has given Bucks the lead it desperately needed.
ADVERTISEMENT
Article continues below this ad
The game plan to guard Giannis Antetokounmpo
At the moment, DeAndre Ayton has taken up the job to stop Giannis' force in the paint. However, the Bucks star's reach is beyond many defenders in the league. Talking about guarding Giannis, former NBA player, and defender, Lance Stephenson has a game plan set for him.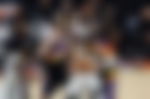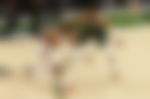 In conversation with Chris Haynes, Stephenson detailed his moves – "First, I'll back up a little bit, try to force him to shoot…So, I'll definitely tell him to close the paint up, I'm gonna guard him, I'm gonna play low, back off him. But I need you guards to be a little bit in my help area."
"So, when I'm putting pressure on him, when he gets closer to the rim, he'll have to do a lot of moves, a lot of stunts. We could try to steal the ball, make him pass the ball, and get his other teammates the ball. Cause he is unstoppable," the former Lakers guard added.
The upcoming Game 6 turns into an anticipated matchup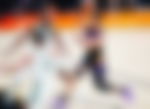 Giannis Antetokounmpo and Khris Middleton have been in tremendous form after Bucks' sloppy start to the Finals. Adding to the talent, Jrue Holiday is a boon to Milwaukee's defensive success against the Western champions. His on-court hustle saved the day for his team in Game 5.
ADVERTISEMENT
Article continues below this ad
The Suns will be looking to grab their last opportunity to the title in Game 6. However, Milwaukee is all set to finish this off on a high note. Who's your pick in this 2021 NBA Finals? Let us know in the comments.
WATCH THIS STORY: Giannis Antetokounmpo and Other Stars That Have Heated Moments in the Playoffs So Far
ADVERTISEMENT
Article continues below this ad