"Michael and Tiger Are the Same Person": American Comedian Draws Comparisons Between Michael Jordan and Tiger Woods
Published 05/27/2021, 5:30 PM EDT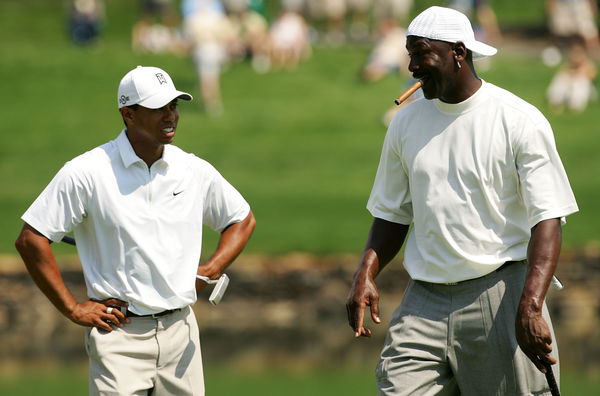 ---
---
The ethos of becoming a superstar is perseverance and hard work. Michael Jordan had that in abundance. While many athletes cannot match his competitive spirit, there was one guy who was by far equal to him- Tiger Woods. The legendary golfer came out of injuries and controversies to land the 2019 Masters Tournament. As the saying goes, when the chips are down, you pull yourself back up to strive to become better. The mental fortitude of these players was second to none. In addition, MJ came out of retirement, and won three titles in a row. To sum up, these two players are legends in their own game.
ADVERTISEMENT
Article continues below this ad
American comedian, Nate Bargatze sat down in an interview to voice out his opinion on how both these players were the pinnacle of success.
Michael Jordan and Tiger Woods are legends in their own game
ADVERTISEMENT
Article continues below this ad
The legacy and the determination of these two athletes are incredible. They are the most influential personalities in their respective sport. However, what separates them from the rest of the athletes is the competitive spirit. Nate drew similar comparisons between the two legends in the interview.
"You always want to compare someone to Michael Jordan right, and really the only person you can is Tiger Woods. There's no one really else. I mean, as far as what they did, no one, I don't think anybody. Michael and Tiger are the same person, and they were both the biggest stars of their things.
"Tiger took it to another level where Jordan did, where you're like well just everybody's on board with this guy, we all worship this guy, this guy is the biggest star on earth, we all want to be him, and they loved what they do," said Nate.
This statement makes genuine sense, of how great these players were in their own game.
Notably, Woods is tied first for PGA tour wins, and is behind the great Jack Nicklaus, for most Major championships won which stands at 15. Meanwhile, fans compare his scintillating victory in the 2019 Masters to Michael Jordan's title win in the 1995-96 season. Hence, it proves why they are the master craftsman in their sport.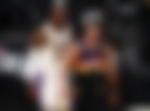 MJ and Woods were advertising magnets
Another common thing that they share is their endorsement deals with Nike. However, the super brand canceled Woods' contract after his controversies and personal problems, but then re-signed him again, which shows the influence he had.
This was a true testament to the passion and determination of Tiger Woods. Likewise, Jordan too signed a lifetime contract with Nike, and is now worth 1.6 billion dollars. The passion they had for their sport was something that people dream of. They just loved what they did.
ADVERTISEMENT
Article continues below this ad
Jordan and Tiger sit right next to each other in the Mount Rushmore of marketable athletes. The duo had the pulling power to strengthen the market shares of their respective brands.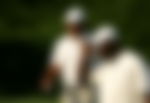 We are blessed to be living in a world with extraordinary talents. Khabib Nurmagomedov, Tom Brady, and Rafael Nadal are some of the greatest sporting personalities in the world. But, the influence of Michael Jordan and Tiger Woods stands apart as the most influential personalities in the sporting world.
ADVERTISEMENT
Article continues below this ad