Michael Jordan Explains Why He Was Initially Hesitant to Present Kobe Bryant at Hall of Fame Ceremony
Published 05/12/2021, 1:30 PM EDT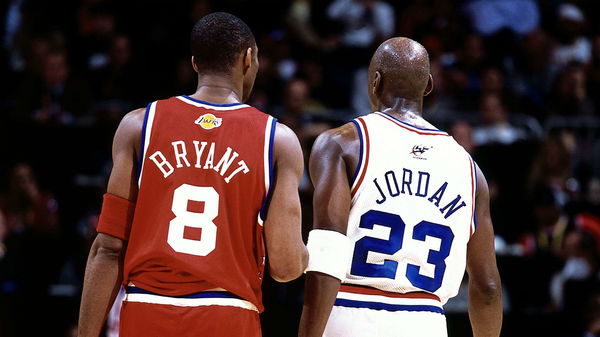 ---
---
The sudden demise of Kobe Bryant still shakes the basketball fraternity even today. Fans all over the world were shocked as he passed away along with his daughter Gianna, and seven other passengers, in a helicopter crash. It is still hard to digest that the former Lakers champion is no more.
ADVERTISEMENT
Article continues below this ad
This year, Michael Jordan will induct Kobe into the NBA Hall of Fame. Jordan and Kobe shared a unique relationship for ages. Recently, Jordan mentioned a text message that he received from Kobe, before that tragic day. Even today, MJ trembles when he speaks about the "Mamba". This shows the bond they had for each other.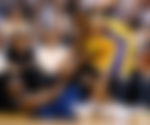 ADVERTISEMENT
Article continues below this ad
Michael Jordan and Kobe Bryant's relationship
During the memorial ceremony, "His Airness" stepped onto the podium and delivered a moving speech. Although he was emotional, Jordan took the tension away from the arena by joking about a new Jordan crying meme.
But that was just a plain show of emotion by a player who was hurting inside.
"I told my wife I wouldn't do this, because I didn't want to see it for the next three or four years," Jordan said. "This is what Kobe Bryant does to me. He knows how to get to you in a way that affects you personally … even if he is a pain in the ass.
"I was thinking, at first, I might be a little somewhat nervous about it, but then I realized I'm not going to be nervous about showing emotions for someone I absolutely loved.
"That's the humanistic side of me — people tend to forget I do have one." said Jordan.
Bryant was settling down to spend time with wife Vanessa and their four kids after a long illustrious career. Moreover, he was always on Gigi's side, constantly trying to improve her game.
ADVERTISEMENT
Article continues below this ad
The enigmatic Kobe Bryant
The Los Angeles Lakers drafted Bryant in 1996. The expectation laid on him to become Jordan's rightful heir was tremendous. In addition, he and Jordan were similar in their style of shooting, and their entire demeanor. The mid-range shots were a thing of beauty, as well as the perimeter defense.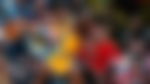 ADVERTISEMENT
Article continues below this ad
While Air Jordan loved to dunk the ball, Kobe, on the other hand, produced exquisite layups. However, Bryant's career goal was to be like Mike. Being an heir to the throne is not a simple task, however, Bryant was just a spitting image of the G.O.A.T.