Milwaukee Bucks vs Atlanta Hawks Game 6 ECF: Live Stream, TV Channel, Start Time, How to Watch Saturday's Game
Published 07/03/2021, 2:51 AM EDT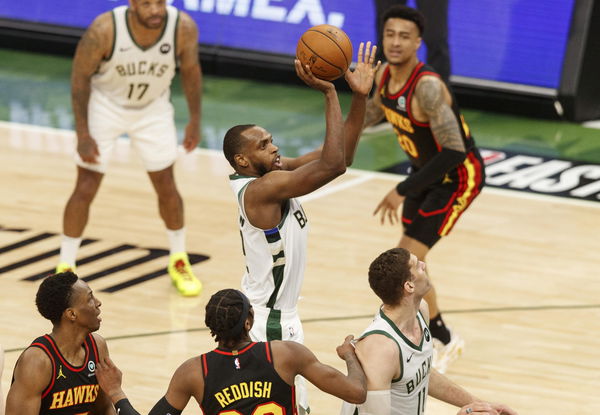 The Eastern Conference Finals is becoming an intense affair with the matches between Milwaukee Bucks and Atlanta Hawks. After Milwaukee's raging effort to take away Game 5, the series stands 3-2 in their favor.
Injuries have hit hard in this series and it's been tough for the two team's star players. Trae Young is out with a bone bruise on his right foot from the last two games. And, Bucks' Giannis Antetokounmpo recently hyper-extended his left knee that forcefully benched him in Game 5.
Well, despite the Greek Freak's absence within the lines, Bucks gave a powerful performance last match to grab a lead in the series. Their prominent center Brook Lopez (33 points and 7 rebounds) took the job in his hands and led his team to a 123-112 victory over the Hawks.
ADVERTISEMENT
Article continues below this ad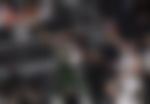 The Hawks, without their key player Trae Young, were shaky in their game plan. Their newfound superstar is missed on the court in every essence. Against a team as talented as Milwaukee Bucks, the Hawks will need more players to step up other than Bogdan Bogdanovic. And if not, then Bucks are just a win away from the 2021 NBA Finals.
Bucks vs Hawks Game 6: Live streaming
The ECF series is heading to Game 6 and Atlanta Hawks need this win desperately for an extra Game 7.
ADVERTISEMENT
Article continues below this ad
The Bucks vs Hawks Game 6 is taking place at Hawks' home ground, State Farm Arena, Atlanta Georgia. This match will be broadcasted live via TNT at prime-time 8:30 P.M. ET on Saturday, July 3. The live-action will stream on NBA TV. And for international viewers, it will be available on NBA League Pass.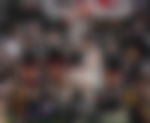 Well, at both ends, injury updates will be crucial for this matchup. The Bucks will look to close out this series to head to the Finals against Phoenix Suns. With Jrue Holiday and Khris Middleton in the lineup, Giannis' injury may not pinch the Bucks as much.
ADVERTISEMENT
Article continues below this ad
Atlanta Hawks, on the other hand, will need to post their A-game without Trae's assistance. It's their last shot at keeping themselves alive this season, more so against a decked-up roster. Who's your pick for Game 6? Let us know in the comments.
WATCH THIS STORY: Brooklyn Nets vs Milwaukee Bucks Game 7 WCSF Highlights