Minnesota Timberwolves' New GM Eager to Bring In Ben Simmons but Faces a Huge New Roadblock
Published 10/02/2021, 9:00 AM EDT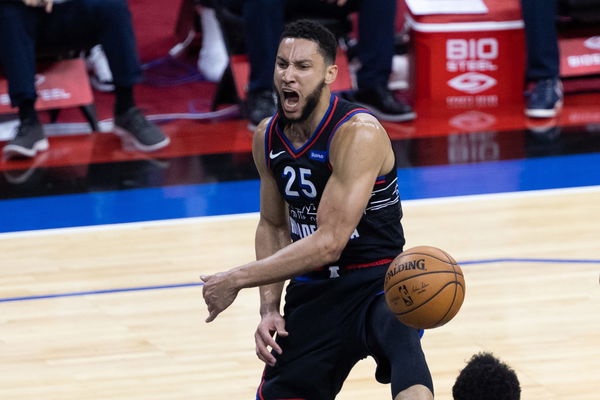 ---
---
Ever since he expressed his desire to leave the franchise, many teams want Ben Simmons. The deteriorating relationship between Simmons and the 76'ers came to a boiling point after his disappointing performances caused a lot of fans to turn their backs on him.
ADVERTISEMENT
Article continues below this ad
Simmons had enough of it. Thus, he wanted to leave the franchise as soon as possible with the Minnesota Timberwolves in contention. Moreover, the newly elected Executive Vice President of Basketball Operations in Minnesota wants to bring him to the team.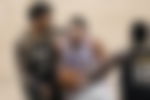 WATCH THIS STORY- Michael Jordans Iconic Poster on Patrick Ewing, Kobe Bryant Dunking on Dwight Howard & Other Dunks That Almost Ended Careers
ADVERTISEMENT
Article continues below this ad
Is Ben Simmons heading to Minnesota?
The team seems to be the favorites to bring the 76ers' All-star to the team. With the new VP Sachin Gupta hired by the team, journalist Darren Wolfson tweeted the details going on with Simmons' possible trade deal.
Probably not a surprise now 9 days into having final say, but hear that Sachin Gupta has officially touched base with Philly. However, same roadblocks remain. Key seemingly remains finding a 3rd team. #Timberwolves https://t.co/BXscMvvbbf

— Darren Wolfson (@DWolfsonKSTP) October 1, 2021
It seems as though the teams are looking for a potential three-way trade to land Simmons with the Timberwolves. Hence, Gupta wants to get another team on board to complete the deal. There are many theories out there about a trade to happen between the Timberwolves, 76ers, and Cavaliers.
As there are no viable plans for Tyrese Maxey in Philadelphia, he, along with Malik Beasley are expected to move to Cleveland while Collin Sexton ends up with the 76ers. This would help the Timberwolves to land Ben Simmons.
This would be a good move for the player who wants to leave the franchise to start afresh.
A broken relationship between players and Simmons
Moreover, many players who play for the 76ers want him to leave as Joel Embiid is done with his antics.
ADVERTISEMENT
Article continues below this ad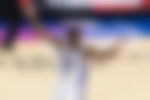 "The situation is disappointing, borderline kind of disrespectful to all the guys that are out here fighting for their lives," said Embiid.
Watch This Story
It makes complete sense as these players tried to talk to Simmons, although, to be denied by him. He added how Simmons wanted to build the team around him but the big center retaliated by speaking about how they wanted to accommodate him all the time. In addition, Jimmy Butler and Al Horford got traded so that they could give the ball to Simmons. But, the point guard never failed to repay that trust.
ADVERTISEMENT
Article continues below this ad
Thus, the departure of Simmons would be important for both the franchise and the player. With the Timberwolves wanting to tie him up, it would be a fresh start for both the player and the team to move on from this long and debilitating saga.