NBA Finals 2021: Kareem Abdul-Jabbar Suggests How Bucks Should Utilize Giannis Antetokounmpo Against Suns
Published 07/14/2021, 7:30 AM EDT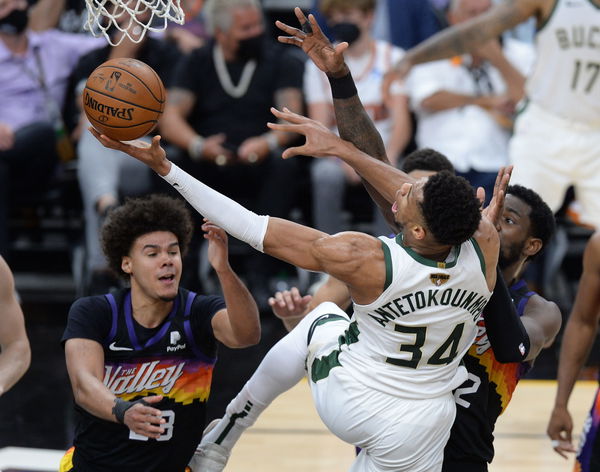 ---
---
The NBA Finals are heading forward in full swing between the Milwaukee Bucks and the Phoenix Suns. After Bucks' Game 3 victory, they have cut down the Suns' lead by 2-1. With the 2021 finals taking a sharp turn, discussions and analysis have suggested a mixed prediction for the upcoming matchups.
ADVERTISEMENT
Article continues below this ad
Giannis Antetokounmpo is leading the Bucks from the front in his first finals appearance. He averaged 41 points, 13 rebounds, and 6 assists to hand over his team a 120-100 Game 3 win against Phoenix. However, in order to continue the winning streak, Milwaukee Bucks legend Kareem Abdul-Jabbar has advice for his team. Kareem says, "They've got to learn how to blend their inside game and their outside game." 
ADVERTISEMENT
Article continues below this ad
Bucks need to channelize the dominance of Giannis Antetokounmpo in the finals
Mike Budenhozer and his team were dominated 2-0 by Phoenix at the beginning of the NBA Finals. The third game finally saw the Bucks on the winning end. Nonetheless, many believe that the eastern kings could take over the trophy from here on.
Giannis Antetokounmpo, the 2-time league MVP, is going strong in the series. However, Kareem believes that his efforts aren't equating well with Bucks' results in this finals series. "He's [Giannis] had plenty of games where he scored 30 and 40 points and they'd lost. So, they've got to do it a different way where his effort is blended into something that works for everybody."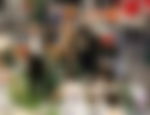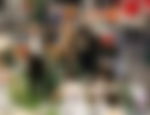 The 6-time NBA champion is clearly pointing towards Finals Game 2 wherein Giannis dropped 41 points and Milwaukee still got defeated by the Phoenix Suns. It was a one-man show by the Greek Freak without much aid from his team.
ADVERTISEMENT
Article continues below this ad
Can Milwaukee Bucks repeat their Game 3 victory?
Despite pointing out their areas of improvement, Kareem Abdul-Jabbar will remain on Milwaukee's side. He believes in Bucks winning the 2021 championship after a powering Game 3. "The game that they [Bucks] won in Brooklyn, they were wonderful because they moved the ball around, a lot of different guys got wide-open shots. They look like a great balanced team," Kareem further added.
On the other end, Devin Booker and Chris Paul will be looking to accelerate their lead even further. Giannis and co. have a long way to go to take this ring home. Can they do it this time?
ADVERTISEMENT
Article continues below this ad
WATCH THIS STORY: Brooklyn Nets vs Milwaukee Bucks Game 7 ECSF Highlights