NBA Playoffs 2021: Ja Morant Joins Elite Scoring List Including Wilt Chamberlain and Kareem Abdul-Jabbar
Published 05/30/2021, 5:00 AM CDT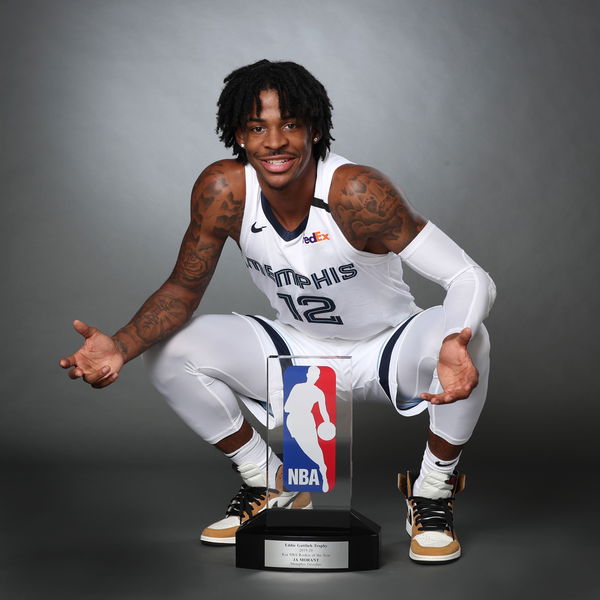 ---
---
Even though the Memphis Grizzlies are trailing the Utah Jazz by 1-2, Ja Morant has gained plaudits, for his incredible performances on the court. The 2nd round pick from the 2019 draft is playing some of the best basketball of his career. The Jazz defeated the Grizzlies 121-111 in game 3 of this thrilling series. Donovan Mitchell scored 29 points in what proved to be a convincing win for the Jazz. The Memphis outfit needs to step up their performances to get past the franchise based out of Utah. Morant couldn't win the game, however, he created a little piece of history in this game. He became the fourth player in NBA history to have 100 plus points in his first three playoff games.
ADVERTISEMENT
Article continues below this ad
The young, savvy ball handler, stepped up again to prove his credentials as one of the best point guards in the league.
Ja Morant sits comfortably with NBA legends
ADVERTISEMENT
Article continues below this ad
Other than him, the only players to achieve this feat were Wilt Chamberlain, George Mikan, and Kareem Abdul-Jabbar as he sits aside with an illustrious bunch of players.
Ja becomes the fourth player in NBA history to drop 100+ PTS over his first three playoff games 🌟

He joins Wilt Chamberlain, George Mikan and Kareem Abdul-Jabbar

(h/t @NBAHistory) pic.twitter.com/Q4JFBKvaXl

— Bleacher Report (@BleacherReport) May 30, 2021
The aforementioned players are some of the most dominating players the NBA has ever seen. Wilt Chamberlain holds the unique record of being the only person to score 100 points in a game. Moreover, there was no three-point shooting back in his days as we will always regard this as the greatest achievement in the league's history. Similarly, Mikan was known for his ambidextrous shot-making as he was the poster boy of the league back in the 1950s. He was a true legend.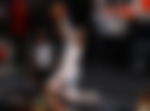 Finally, Kareem Abdul-Jabbar completes the list. ESPN regarded him as the second-best player in NBA history after Michael Jordan. Significantly, Jabbar perfected the sky-hook as it was the most devastating shot in the history of the NBA. To be in this distinguished list takes some effort, but Morant has improved significantly in his latest exploits.
READ MORE- Michael Jordan and LeBron James' best playoff game-winning shots
How good is Morant?
In the recent episode of ESPN's First Take, analyst Max Kellerman spoke about the ever-improving Ja Morant.
"I think I would take Ja Morant over Jayson Tatum going forward. Ja Morant is the next level of athlete. He has that Westbrook aggressiveness with explosive athleticism. He is looking for his teammates, he is looking to score."
"Donovan Mitchell, Devin Booker, Jamal Murray and now Ja Morant and Luka Doncic, these young dudes like 22-years-old… They're coming. They're ready."
"Like they step up in their first playoff performance and it's jaw-dropping. Ja Morant is joining that group right now," said Max.
During the regular season, he averaged 19.1 points, and 7.4 assists per game. However, Ja has taken his game to another level in the playoffs. He is averaging 36.5 points, 5.5 assists, and shooting with an effective field goal percentage of 57.4 percent. Being the franchise player is immense while Ja is truly a generational talent.
It is quite obvious to see that he has the hang-time of MJ, and the ball-handling skills of Iverson. When you wrap both players into one, you get Ja Morant. Likewise, improving game by game, Morant can be the best player in the league for years to come. But, it all depends on whether the Grizzlies organization can get enough players to support him. Dillon Brooks has come alive in the playoffs to add ample support.
ADVERTISEMENT
Article continues below this ad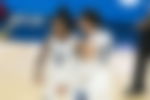 The league has seen a lot of mesmeric ball-handlers. However, the ball-handling skills of Ja Morant are quite scintillating. We have set the stage for this young phenomenon to shine, but can he push forward, and become a great like Kareem, Mikan, or Chamberlain?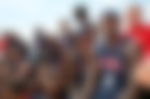 ADVERTISEMENT
Article continues below this ad