NBA Twitter Erupts After Joel Embiid Trolls Mo Bamba Post 50 Point Performance vs Magic: "This Looks Like a MyCareer Tweet"
Published 01/20/2022, 8:00 AM EST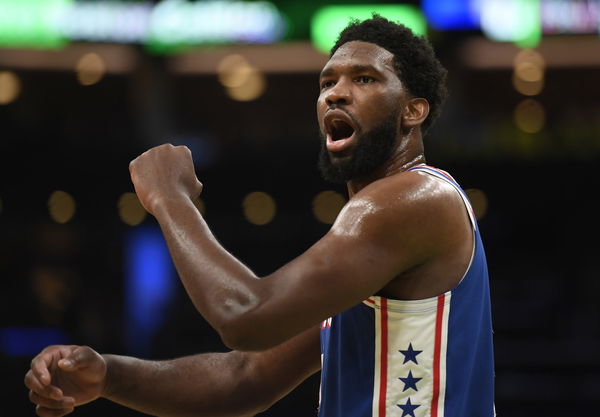 On 19th January 2022, the Orlando Magic paid a visit to the Wells Fargo Center in a face-off against the Philadelphia 76ers. With a 50 point performance, 76ers' star Joel Embiid propelled his team to a win against the Magic led by fellow center Mo Bamba.
Post his exciting performance, Embiid took to Twitter with a roast directed at the Magic center. And upon doing so, fans had plenty to say.
ADVERTISEMENT
Article continues below this ad
"@TheRealMoBamba couldn't guard me tonight #HeCookedMeToo #50 #Pushin P," tweeted Embiid.
Here's a look at the fan reactions, followed by an analysis of what Embiid and Bamba have done so far this season.
WATCH THIS STORY: LeBron James Leaving Cavs For Miami Heat, Kevin Durant Ditching OKC For Golden State and Other Trades that Shook the NBA
Fan Reactions to Joel Embiid
50-pieces are a rare occurrence and so it definitely is a reason to celebrate if such a performance results in a win. With that being said, several fans enjoyed Embiid's confidence in trolling Bamba due to his domination on the court.
Some fans backed their superstar's performance with pride while some others showed gratitude to Embiid as it benefitted their fantasy teams.
Despite several fans showing support for the big man, some had hilarious reactions mocking Embiid's defense on Bamba during the game.
You scored more but Bamba out performed you bozo😂😂😂
you got 15 pts off FT
Bamba shot 7/8 3P (87.5%) and dropped 32pts 4 OREB

You got dominated

— YNW J (@ynwjb90) January 20, 2022
While others simply mocked Embiid for his hilarious tweet.
Either way, Embiid meant no harm to Bamba with his tweet. After all, the two of them are friends and have even trained together with the same trainer during the offseason in 2018.
Embiid vs Bamba Head-To-Head Battle
While Joel Embiid has been a force in the league for quite some time, Mo Bamba seems to be slowly making a name for himself over the years with constant improvement.
This year Embiid has been leading the 76ers to success in the absence of co-star Ben Simmons. With dominating performances alongside Tobias Harris, the team hopes that the 'Process' will finally be fruitful.
Bamba, on the other hand, has been slowly showing improvement over the years. Currently, the second choice center behind Wendell Carter Jr., the big man proved to his team's front office that he can step up when the time comes. This only adds confidence to a franchise that's been in rebuilding mode for quite some time now.
ADVERTISEMENT
Article continues below this ad

Clearly, Embiid seems to have emerged as the better player among the two. However, Mamba has shown that he is a solid shot blocker. He is tied with Jaren Jackson Jr. for 3rd place in the average number of blocks per game.
The Sixers now reside in 5th place in the East, while the Magic have a lot of work to do if they are to even mount a challenge for playoff contention. However, only time will dictate the future of the two franchises.
ADVERTISEMENT
Article continues below this ad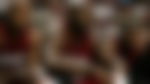 Do you think Mo Bamba will become a star in the league based on his most recent performance against Embiid? Let us know in the comments below.