Knicks Head Coach Reportedly Admits He Did Not Want New Trade Acquisition in the Roster
Published 02/08/2022, 6:30 AM EST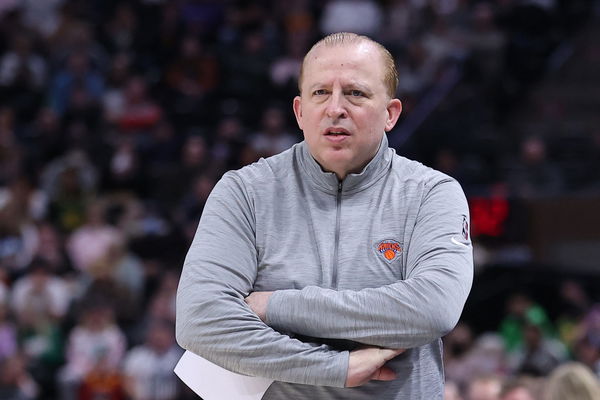 The New York Knicks have been trying their best to earn a playoff spot as the halfway mark (ASG 2022) of the season closes in. Unlike last season, the Knicks currently sit 12th in the Eastern Conference with a 24-30 record. In order to make the playoffs, the only option that a team has is to win as many games as possible, the more the better.
The same is the case for the Knicks. One way by which the Knicks decided to boost these chances was by strengthening their roster. This was done by acquiring Cam Reddish from the Atlanta Hawks. However, Knicks' head coach expressed his views on the trade. He was not in favour of the former Atlanta Hawks' forward.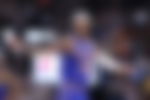 Tom Thibodeau's views on New York Knicks acquiring Cam Reddish
ADVERTISEMENT
Article continues below this ad
Back in January, the New York Knicks sent Kevin Knox and 2022 first-round pick for Atlanta's Cam Reddish. Since his arrival in New York, Reddish has barely enjoyed any game time. While many folks in the NBA community were discussing as to why Reddish was barely on the floor, head coach Tom Thibodeau revealed that he was actually not in favor of the trade.
Until the Knicks' matchup against the Utah Jazz, Cam Reddish has only earned around 7 minutes of gameplay in the 3 matches that he has suited up for the Knicks. In addition to this, there have been 4 occasions where the forward has not even played in the game.
ADVERTISEMENT
Article continues below this ad
Furthermore, he averages just 4 points in those 3 games. On the flip side, Reddish enjoyed nearly 24 minutes per game, and averaged nearly 12 points with the Hawks. Clearly, there is a stark difference is the way he is being utilized by the Knicks.
As the trade deadline closes in, the NY-based franchise may try to move some of their talent as they push for a playoff spot in the East. However, even those moves may be subject to disapproval from the head coach.
ADVERTISEMENT
Article continues below this ad
WATCH THIS STORY: Shaquille O'Neal vs LeBron James Net Worth
For all we know, maybe Thibodeau is trying to insert Reddish into the same role that Kevin Knox had on the team. But Reddish, until this point in his career, has turned out to be a better scorer in comparison to Knox. So it only makes sense for him to play more minutes to boost the Knicks' chances of a postseason run.