'Next Jordan Type Sh**': Former NBA Champion Matt Barnes Reminisces His First Kobe Bryant Story As a Fan
Published 10/04/2021, 1:30 PM EDT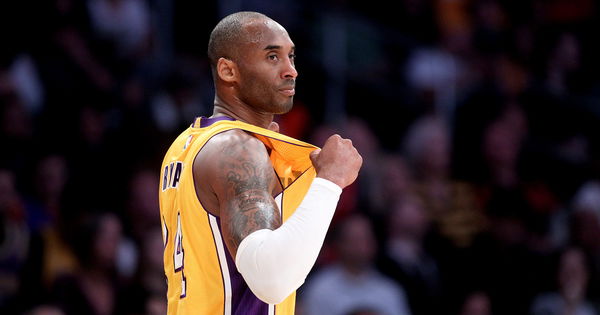 ---
---
Former NBA player and champion, Matt Barnes went through a ride during his years in the league. Hopping through bigwig teams like Lakers and Warriors, Barnes made sure he got a chance to play alongside the legend, Kobe Bryant, once in his career.
ADVERTISEMENT
Article continues below this ad
The Memphis Grizzlies drafted Barnes in the league in 2002 as the 46th round-2 pick. Then, immediately, he was sent to Cleveland Cavaliers along with Nick Anderson. Over the years, he was part of the Los Angeles Lakers, Golden State Warriors, LA Clippers, Orlando Magic, and other big franchises.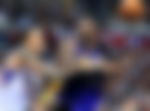 Their first meeting dates back to UCLA days
ADVERTISEMENT
Article continues below this ad
Before being a teammate to Kobe Bryant, Barnes first met the Lakers icon at UCLA during his college basketball days. Throughout his four years at UCLA, he often saw Bryant working out, playing on opposing teams in summer and it turned out to be a fan moment for Matt Barnes.
In conversation with Gilbert Arenas, the 2017 NBA champion shared his Kobe story and their first encounter. He told – "My Kobe relationship started at UCLA. He was young when he came to L.A. and he was always on our campus. I'm like, isn't that Kobe? And he'd be walking around our campus, working out. So, getting a chance to see him and watch him work out and playing against him in the summer."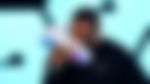 Barnes also mentioned how he predicted Bryant to be the 'next Jordan' back then itself. He further added – "I was just a fan and had that admiration knowing, 'Yo, this dude is next Jordan type sh**'.'"
When Magic's forward Matt Barnes ball faked Kobe Bryant
ADVERTISEMENT
Article continues below this ad
Who knew that the two players would meet each other again and form the memorable 'no flinch ball fake' moment for their fans. This scenario took place in a matchup between Orlando Magic and Los Angeles Lakers on March 7th, 2010. During the third quarter of the match, Barnes faked a throw right in front of Bryant's face and the legend didn't even flinch for a second.
Watch This Story
This incident is famously remembered by Mamba fans and that's the point where Barnes impressed Kobe with his fearless play. From there on, Matt played for Magic for one season. He then shifted to the Lakers for a 2-year tenure with Bryant as his teammate.
ADVERTISEMENT
Article continues below this ad
Bryant and Barnes shared a friendly relationship after the ball fake antics. Kobe's death in an unfortunate helicopter crash last year shook the league and his fans. Barnes is one of those who fondly reminisces Kobe and his golden days of basketball.
WATCH THIS STORY: Michael Jordan's No. 45 and Other Iconic Moments When Teams Should Have Retired Jerseys