After Massive Royal Rumble at Lakers Game, Shannon Sharpe Floors 4x NBA Champion and the Sports World with His Unique Outfit
Published 01/21/2023, 12:10 PM EST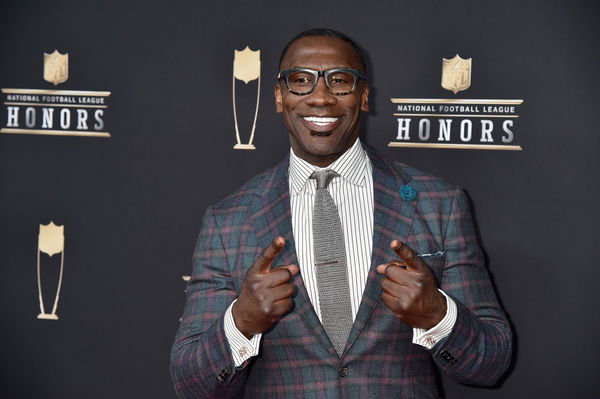 From an altercation between NFL veteran Shannon Sharpe and some of the Memphis Grizzlies' players to the Los Angeles Lakers ending the 11-game winning streak of the Grizzlies, LA fans witnessed a plethora of things during the game between the Lakers and the Grizzlies at the Crypto.com arena last night. However, amid all these, one thing might have got overlooked, the stunning outfit worn by the Denver Broncos tight-end. Sharpe donned a gorgeous outfit on Friday night that received compliments from a Golden State Warriors veteran and another NBA player turned basketball commentator.
Normally, Sharpe, in his and Skip Bayless' show 'Skip and Shannon: Undisputed', could be seen donning a blazer with different types of shirts. However, last night, the NFL veteran probably thought of trying something new that interestingly surprised notable personalities in the sports world.
Andre Iguodala and JJ Redick in awe of Shannon Sharpe's outfit
ADVERTISEMENT
Article continues below this ad
On Friday night, Sharpe rocked a multicolor button-up cardigan with light olive green pants. His outfit was fairly basic without any extra razzle-dazzle. However, it was able to grab the attention of Andre Iguodala and JJ Redick on Twitter. The Redick wrote on Twitter regarding his cardigan, "Shannon Sharpe is wearing an elite button-up cardigan tonight. Need to know the brand." In reply, Iguodala said, "I think it's Greg Lauren."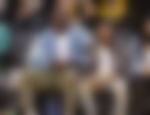 However, the four-time champion didn't just stop at guessing the cardigan's brand. Just like Reddick, he took to Twitter to compliment the Broncos' tight end. The 38-year-old said, "That cardigan smooth tho!"
A massive brawl took place during the Lakers vs Grizzlies game last night
Last night, Sharpe got involved in an altercation with Ja Morant and his teammates after the halftime buzzer. Surprisingly, it also included Morant's father, Tee Morant. The altercation began when the NFL veteran yelled at Memphis Grizzlies Dillon Brooks across the court. Following that, Morant and Steven Adams entered the scene and squared up to face the now 54-year-old.
ADVERTISEMENT
Article continues below this ad
Amidst all this, Morant's father also joined in and exchanged a few words with him. Ultimately, the altercation ended when both of them were escorted away. Interestingly, both Sharpe and Tee Morant ended the hard feelings that might have developed between them by hugging each other at the end of Friday night's game.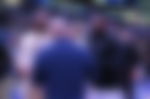 ADVERTISEMENT
Article continues below this ad
What are your thoughts on the outfit worn by Shannon Sharpe last night? Did you also like his cardigan? Please let us know in the comments below.
Watch this story- John Travolta, Ben Stiller and other Hollywood stars LeBron James has shared the screen with
Edited By: Satagni Sikder