"It Ain't Like Basketball": NFL Legend Comments on LeBron James' Football Prospects
Published 10/02/2021, 3:30 PM EDT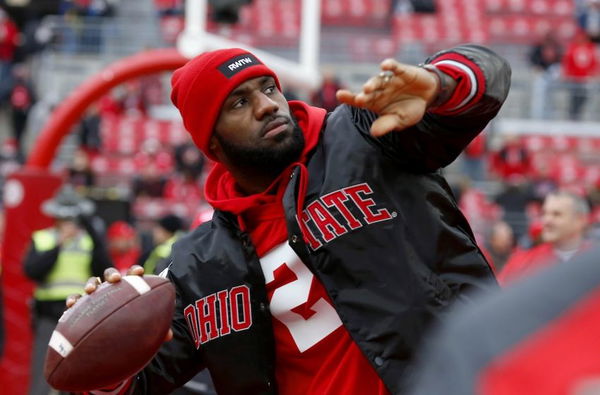 ---
---
Earlier in 1994, Michael Jordan left the Chicago Bulls to play his father's favorite sport, baseball. Although his baseball career never took off, he achieved his lifelong dream of playing baseball. In the same vein, LeBron James started his career as a wide receiver at St. Vincent-St. Mary's football team. Although he had the potential to become an NFL superstar, he chose basketball instead. Recently, NFL's Dallas Cowboys legend Drew Pearson spoke about the prospect of having James in the NFL and expressed his desire to coach him.
ADVERTISEMENT
Article continues below this ad
Drew Pearson thinks LeBron James is perfect for the NFL
ADVERTISEMENT
Article continues below this ad
The legendary coach gave an interview where he spoke about the prospect of having James in the NFL. A well-known football player during his high school career, James was tailor-made for football. Pearson spoke in awe of the talent of James and the possibility of him joining the NFL. When the reporter asked whether he could play in the NFL right now, Pearson had this to say.
"I think so. I think it's just because of LeBron James. We know that he has the athletic ability, the talent is there, but he also has the mental approach, I think, to play football. It ain't easy. It ain't like basketball," said Pearson.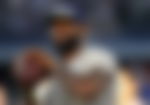 Moreover, the former NFL champion spoke about how fouls were not given easily in the game of football compared to basketball. However, he praised James for his mentality and how he could certainly take the league by storm.
"You gotta have those mental capacities to take those hits and play that physical game but I think LeBron has that as well," said Pearson.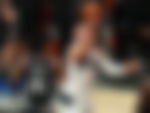 Will James join the Dallas Cowboys?
Pearson took a sly dig on NBA as well. He claimed the Hall of Fame ring was a higher honor compared to the NBA championship while expressing his desire to coach James and set him up for a Hall of Fame career.
During the 2011 NBA lockout, Dallas Cowboys owner Jerry Jones had offered James an NFL contract. He also confirmed that the Seattle Seahawks head coach offered him a deal as well.
ADVERTISEMENT
Article continues below this ad
"It definitely got my blood flowing again, my mind racing again about the game of football, being out there on Sundays. We were able to get a deal done in the NBA and I was back on the court in no time, but I definitely thought about it," said James.
Watch This Story
Thus, like Michael Jordan, it would have been interesting to watch LeBron James play football with the Dallas Cowboys. However, his love for basketball is unquestionable. He wants to win his 5th NBA title and with Westbrook on the Lakers squad, they're the favorites to land the NBA title.
ADVERTISEMENT
Article continues below this ad
WATCH THIS STORY- Michael Jordan and Charlotte Hornets, LeBron James and Liverpool FC, & Other NBA Players Who Own a Stake in Sports Franchises