'Not All About Shooting': Former NBA All-Star Believes Ben Simmons Will Make a Strong Comeback
Published 07/10/2021, 8:30 AM EDT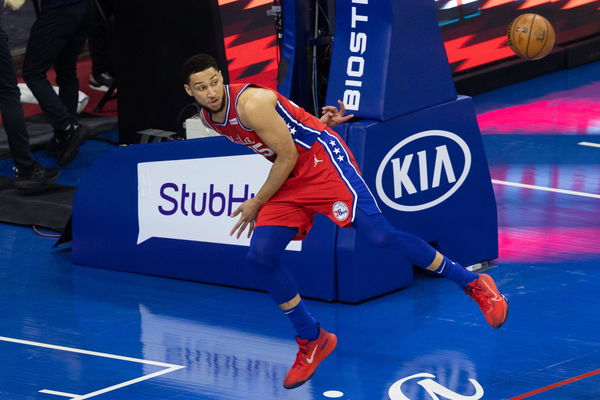 ---
---
The past month has been a real-time struggle for Philadelphia 76ers' Ben Simmons. There have been many reasons attributed to the star guard's underperformance. And the missed opportunities have escalated to a level wherein teammates and others have started doubting his abilities as a key player.
ADVERTISEMENT
Article continues below this ad
Simmons has always been acknowledged for his playmaking skills, defensive niche, and the talent he brings to the 76ers roster. But things went down south the day he refrained from making a shot against the Atlanta Hawks in ECF series.
The passed on dunk was a nightmare for Philadelphia fans
ADVERTISEMENT
Article continues below this ad
It was Game 7, and the stakes were high on the matchup between Hawks and Sixers. The intense battle between the two teams was one of the best of this postseason. However, the 76ers just gave it away in the decider match losing 103-96 to Trae Young's army. And the only man to face the brunt of it was Ben Simmons.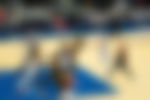 Less than four minutes to the game buzzer, Hawks' Danilo Gallinari took on Simmons on his play. Despite an easy chance for a dunk in progress, the Sixers' All-star passed the ball to teammate Matisse Thybulle. That's when the criticism flowed in for Simmons. From numerous Twitter reactions to star teammate Joel Embiid calling it a 'turning point' in the Sixers' fate, Ben Simmons came down as an incapable shooter for half of the league.
Ambidexterity may play well for Sixers' Ben Simmons
Former NBA player Fat Lever pondered on Simmons' fall this season with Scoop B. Lever seems to believe in his comeback, if Simmons makes an effort on himself this summer. And the aim seems to be building upon Simmons' ambidextrous powers.
He further added on the show – "It's (ambidexterity) natural right now but as the summer goes along and he progresses working with the development guys, they're gonna make sure that he's gonna get the help he needs to be that player that everyone expects him to be."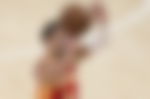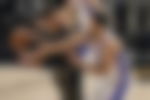 Fat Lever says Simmons cannot be afraid of shooting
ADVERTISEMENT
Article continues below this ad
Adding to what the improvement factors could be, Lever addressed Simmons' risk-taking issues. "It's not all about shooting, you can do other things to keep yourself in the game. But you can't pass up a dunk because you're afraid to go to the free-throw line. I don't care if you're shooting 50% from the free-throw line or 90%. If you're in the game, you better be able to take that chance."
Simmons, who averaged 13 points and 5.5 assists vs Hawks, has been in the face of criticism these days. Many believe this incident to be an eye-opener, while others are confident that it's a short-lived patch in his career. What are your thoughts on this?
ADVERTISEMENT
Article continues below this ad
WATCH THIS STORY: Atlanta Hawks vs Philadelphia 76ers Game 7 ECSF Highlights